Liam's Tunes: April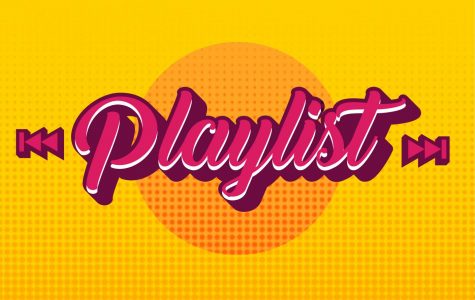 April has finally arrived. And after months of giving you some of the best tunes for each month, I think I finally hit it out if the park with this one. So please prepare yourselves, as I reveal the best tunes for the month of April. They are: the entire discography of U2, all live footage of Morrissey concerts, Billy Corgan's interview on Infowars, the album Pacific Daydream by Weezer (A.K.A. the greatest album of all time), and, of course, the yodeling boy from Walmart.
April Fool's.
Alright, so I know that April Fool's was a couple days ago but just let me have this, please. Because although the day of forced unfunny jokes and pranks had passed us, I still feel some tunes based on that theme is an opportunity I can not pass. So, in honor of April Fool's and some of the other greatest jokes of our time (which include Bono, the year 2017, and my life), here are some tunes that even though I enjoy, they cannot escape their status as internet jokes.
September – Earth, Wind & Fire
While this song fits perfectly with this theme, that's not the only reason this is here. You see, when I wrote my first tunes, I was quite happy with them. That was until I looked at the comments and realized that I made a grave mistake. I left "September" off of the September Tunes. So hopefully placing this song here will rectify my incompetence.
"September" is a single from the funk/soul/rhythm and blues band Earth, Wind & Fire. This song is literally impossible NOT to dance to. It has such an incredible groove that coupled with such infectious melodies create a feeling like no other. And when all is said and done, you will only have one question remaining: "Do you remember the 21st night of September?"
Big Enough – Kirin J Callinan
We all have needs in life. Some of us need to feel loved. Some of us need to be the best no matter. Some of us even just need a nice and friendly hug. But the one thing that we all need is a giant Australian cowboy in the sky shouting his heart out.
"Big Enough" is a single from Kirin J. Callinan's sophomore album "Bravado." This song is just an experience; to describe it would be like trying to describe a Lovecraftian monster. Yet despite that, here is my best attempt: it's basically a cheesy EDM version of "Brokeback Mountain" with the end morphing the song into a U2 style semi-woke acceptance ballad except somehow even more vapid and meaningless. So yeah. It's basically a masterpiece.
Never Gonna Give You Up – Rick Astley
Yes. This song is going on my tunes. I, Liam Sweeney, unironically enjoy the song "Never Gonna Give You Up" by Rick Astley. Am I proud of this fact? Yes. I am absolutely proud of that. And you can't stop me.
"Never Gonna Give You Up" is the lead track to Rick Astley's debut album "Whenever You Need Somebody." This song has, of course, become infamous because of the "Rick Roll,"where you were tricked into watching this song instead of seeing something else. But with or without its modern infamy, the song is still a banger. With its sweeping synth instrumentals and Astley's signature croon, you can't help but sing along with gleeful annoyance.
The Sounds of Silence – Simon & Garfunkel
Now, to end off this list of big laughs and good times, let's get really sad. A really stereotypical sad too. The kind of sad that comes from great tragedies such as a marriage that came not from love but to spite both your families or a dropped ice cream cone, both of which are equally tragic.
"The Sounds of Silence" is the most famous single from fold duo Paul Simon and Art Garfunkel. This is one of those songs that instantly triggers a certain emotion, and if you want to know which one just read the above paragraph. It's haunting vocals from Simon and Garfunkel paired with Simon's minimalist guitar work create an atmosphere of depression and anxiety as the two grapple with those same feelings lyrically. This song is an amazing example of the emotional power of music. With so few elements, Simon and Garfunkel were able to craft one of the most emotionally provocative songs of all time. And that is quite the achievement.
About the Writer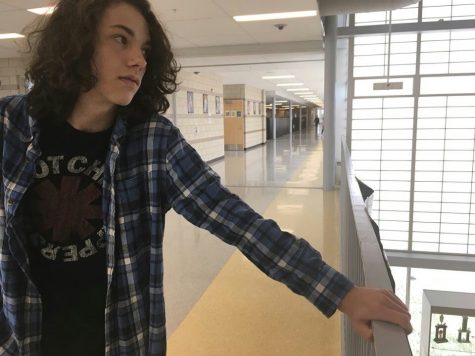 Liam Sweeney, Perspectives Editor












Liam Sweeney is a senior at Metea Valley and the Perspectives Editor for the school magazine. He is a political independent, as...