Student found with starter pistol and knives in car
Principal Dr. Darrell Echols sent a message to parents and students to alert them of an incident that occurred earlier in the day last Friday, April 6. A student was investigated after it was brought to the attention of building administrators that he or she had a gun in the car. Upon investigation, law enforcement found a starter pistol and two knives in the student's car in the parking lot.
In his message to parents, Dr. Echols said, "A student reported a rumor to our staff about another student possibly bringing a weapon to school. We immediately contacted the Aurora police and found a student had an unloaded athletic starter pistol and two knives in a car in the parking lot. The police determined the starter pistol did not contain any of the blanks used in athletic events and was not capable of causing harm. At no time were any of our students threatened or harmed."
The size and type of the knives are not known.
"[The weapons were brought to the attention of building administrators] around 8:45 and it was all buttoned up and handled by 10:00," Dr. Echols said. "[A lockdown] was considered but we decided because the threat was outside that there was no immediate threat to students in the building so we wanted the learning to continue," Echols added.
Students were upset that they were unaware of the incident. "I think the school responded a little inappropriately because immediate action for the safety of the students should have been taken, such as informing us and initiating a lockdown until there was an investigation and making sure no one was in harm's way," junior Naomi Douglas said.
The call also included a message directly for parents. "Please discuss with your child the importance of making good decisions to keep our school safe," Dr. Echols said.
"Also, I think it's inappropriate that the school told our parents over the phone to have a private discussion with us when in reality we should, as a school, be talking about this as well, because it can't be swept under the rug. School shootings are a real and ongoing issue and we need to draw attention to it and raise awareness. I think it's ridiculous that there wasn't [a lockdown] considering we put so much effort into yearly practicing, but when it comes to the situation we act as if it's not needed," Douglas said.
View Comments (35)
About the Contributor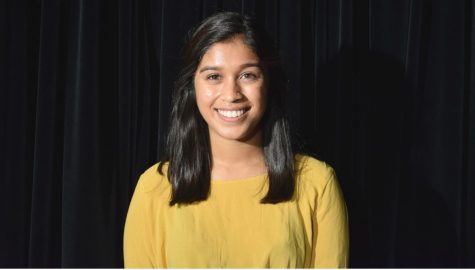 Avani Shah, Headlines Editor
Avani Shah is a senior and Headlines Editor for Metea Media. This is her second year on staff. Avani is a black belt in Tang Soo Do. She can often be found...