Brittany and Maddie take on: The Food Truck Festival
What was the experience like?
Brittany: I had a really fun time with all my friends and it was really cool to see all these people come together and have such a fun time just talking and enjoying the outdoors. I loved how there were so many different types of food trucks to pick from.
Maddie: It was my first time ever going to a Food Truck Festival and I was shocked! There were almost 20 vendors there serving all different types of food. From sushi to pizza there was something for everyone! Even being a super picky eater I found plenty of food to eat. The prices were pretty reasonable as well. There wasn't just food trucks, there was a mini concert series with different local artists and they sounded beautiful!
What was the food like?
Brittany: I went to this food truck that was serving tacos and cheese burgers. I decided to get the tacos and they were so good! They were also really spicy though and I ended up needing to buy two water bottles just to save my mouth because it was so spicy.
Maddie: I went to this fire brick pizza place and it was so cool because you got to see them make the pizza and watch it bake in the oven! I also got some sides from another food truck that was appropriately themed Star Wars, everything had a cute name like "Jedi Burgers" or something like that!
Was it as crowded as you thought it would be?
Brittany: I didn't really know that much about what was going on my mom had told me that she had heard about it on Facebook so I knew that the word was out there, but I didn't know how many people would end up going.
Maddie: I did not think that it would be as crowded as it was. Although overall I had a fun time with friends, I really hate waiting in lines and I am not a fan of huge crowds so that was the only upset for me.
Did you have fun?
Brittany: I had a lot of fun! We had to wait a long time for our food because the lines were so long but it was kind of nice to wait in line because it gave me time to talk to my friends and just see everything that was going on around me. The weather was also extremely nice which helped out a lot.
Maddie: Overall yes. It was fun to walk Downtown Aurora with friends and do something to get out of the house. We all ended up splitting up for the majority of it because we wanted different food and the lines were different for all of us so we didn't spend too much time actually eating together. Listening to the beautiful music at the gazebo was the highlight for me, not the food trucks.
Would you go to another food truck fair?
Brittany: I would! I really enjoyed going downtown and hanging out with my friends. Waiting in lines wasn't all that bad because I got to talk to my friends and enjoy the time outside. I am always up for trying new food which I go to do at the food truck fair.
Maddie: Honestly, not anytime soon. It was definitely a cool event to go to and I've always wanted to do something like that but as a person who is an extremely picky eater and not a fan of waiting in lines, it really wasn't my favorite thing to go through. I just wished they had more things to do like the mini concert series they had so you could get away from the crowds.
Leave a Comment
About the Contributor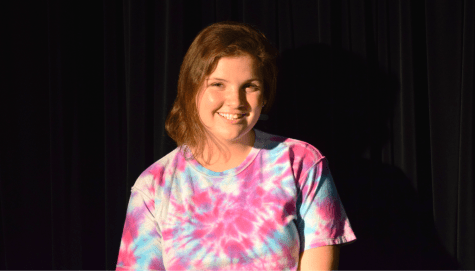 Maddie Crabtree, Metea Media Editor-in-Chief
Maddie Crabtree is a Senior and the Editor-in-Chief of Metea Media. She has been on staff for three years and has a huge passion for all things journalism....