John Mulaney kids gorgeously in 'Kid Gorgeous'
It's been a rough few years for comedy. As general audiences begin to move away from easy jokes, comics have claimed that it's hard to be funny in such a sensitive time. The rebuttal lies in the stand-up comedy of native Chicagoan and Georgetown alumnus John Mulaney, whose new Netflix special 'Kid Gorgeous' just dropped last week.
Mulaney began his career in comedy as a writer for 'Saturday Night Live' and followed with the sitcom 'Mulaney' based on his own life. Although the sitcom was canceled after just one season, Mulaney has made his impact on comedic culture through his previous two stand-up specials, 'New in Town' and 'The Comeback Kid', and now 'Kid Gorgeous'.
'Kid Gorgeous' does not disappoint, providing audiences with Mulaney's iconic comedic style paired with fresh stories. Mulaney taps into audience's memories of childhood with his own anecdotes about life growing up with two lawyer parents in a rather formal Catholic family. His stories actually make you want to meet Ellen and Charles Mulaney if only to somewhat understand the bizarre portrait he paints of his family. At one point, he ends a segment with, "Ah, none of us really know our fathers."
Mulaney's humor is narrative, the way someone merely telling a good story can make you burst into laughter. He utilizes his appearance and accentuates his jokes with an uncanny sense of facial expressions, body movements, and comedic timing. A simple smile and wave can elicit a surprising amount of laughter when Mulaney does it.
While the punchlines exist, it's the jokes you don't expect that will really get you. Mulaney often breaks the fourth wall by acknowledging his jokes and their context within the set. After sequentially making two similar jokes about Biblical names he nods to what the audience thinks by saying "And you're like 'What? That's the same joke twice.'" and then later on: "That line never gets a laugh, but once you write it, it stays in the act forever."
Some comedians are known for their crass humor, but Mulaney's polished choir-boy look reflects his relatively clean humor, although it is generously peppered with foul language. Mulaney jokes about his family, a common theme in his stand-up shows, being raised Catholic and having a Jewish wife, and the ridiculous futility of college. His jokes resonate well with younger audiences, like Millennials, his own generation, and older Gen Zers because they so accurately combine the nostalgia of our childhoods with the hilarity of the circumstances, and appeal to the different values many of us have from our more traditional parents.
Mulaney even ventures into politics in his latest special, something he avoided before. He brings a surprisingly fresh and hilarious take on the state of America without being heavy-handed or giving the audience stale bread. Instead, Mulaney uses extended metaphor and then gloriously drops the metaphor, creating a strange but very true picture of the state of affairs.
His casual humor focuses a lot on himself, not in an obnoxious way but in a surprisingly self-aware way. In 'New in Town', Mulaney remarks, "I have a girlfriend now myself, which is weird because I'm probably gay based on the way I act and behave and have walked and talked for twenty-eight years." He has the self-depreciating kind of humor that is somehow funnier when done on stage in front of hundreds of people than it is otherwise.
John Mulaney is part of a generation of comics who are bringing back the comedy in everyday life, whether it be the reasons for marrying someone or the stress of walking on the same street as a group of eighth graders.
John Mulaney will make you laugh about things you never expected to laugh about. 'Kid Gorgeous' is a 10/10.
View Comments(1)
About the Contributors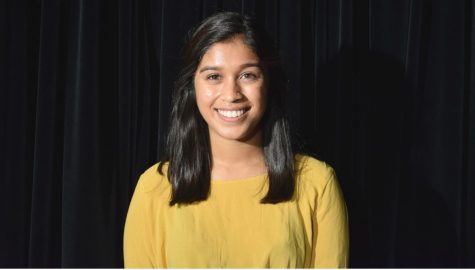 Avani Shah, Headlines Editor
Avani Shah is a senior and Headlines Editor for Metea Media. This is her second year on staff. Avani is a black belt in Tang Soo Do. She can often be found...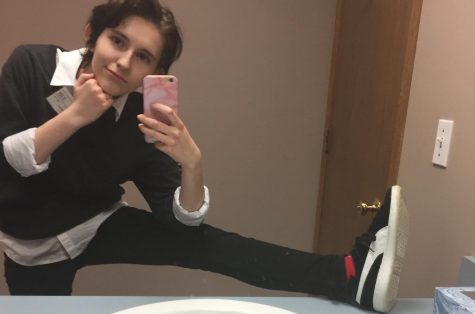 Alex Pressl, Graphic Designer
Alex Pressl is a graphic designer for Metea Media and The Stampede. He will be majoring in Illustration at Columbia College Chicago. He enjoys playing...