Girls' varsity soccer wins fifth straight regional championship
Hang on for a minute...we're trying to find some more stories you might like.
The Girls' Varsity Soccer team faced Plainfield South in the finals of their own regional. The Mustangs won 2-0 and will go on to face Neuqua Valley in the Sectional semi-final. This was their fifth straight regional championship.
Coming off of a 2-0 win over Yorkville on Tuesday, the Mustangs kept the ball rolling on Friday. 10 minutes into the game, senior Maeve Riordan scored on a spinning kick assisted by senior Sophia Senese. The two would find each other again later in the first half when Riordan assisted Senese to go up 2-0.
Going into the second half with a 2-0 lead, the Mustangs came out with the same intensity they displayed in the first forty minutes. "We just reminded them that the other team will continue to fight all the way to the very end," coach Christopher Whaley said.
Ball control was in favor of the Mustangs all night. Scoring opportunities were one-sided in favor of the Mustangs. Smart decisions with the ball created shots for everyone. Corner kicks and well-designed throw-ins lead to the ultimate dissection of the Cougars' defense.
Plainfield South had no answer for the attack of the Mustangs. They failed to even challenge sophomore goalkeeper Nikki Coryell, who had a shutout performance. After maintaining control for the rest of the half, the Mustangs added another plaque to their trophy case.
Familiar foes in a familiar scenario, tomorrow the Mustangs face district rival Neuqua Valley in the sectional. A team who has beaten them 1-0 and 2-1 earlier in the season. The match will be the biggest postseason test yet for the Mustangs. The two teams will play at 6:00 at Plainfield North High School.
When asked what the team will take to the next round, coach Whaley had a simple answer. "It just comes down to being at your best having good energy, good mental focus, and just continuing to do the things that we've been doing well."
About the Contributors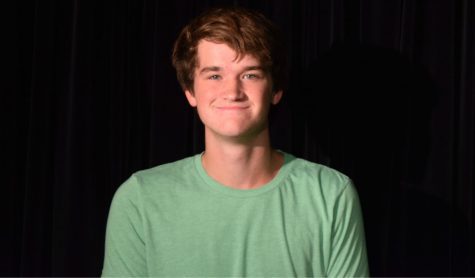 Nate Burleyson, Sports Editor
Nate Burleyson is the Sports Editor and the local blog boy of Meteamedia.org. He is commonly found writing, watching movies, or napping. You can follow...