Harry Potter: Hogwarts Mystery takes up too much energy
Yet again, the Harry Potter fandom is becoming relevant due to the recent release of Harry Potter: Hogwarts Mystery. This game app already has a large community creating memes and discussions from the experience released on April 25, 2018.

After you create your character, you're dropped into the wizarding world of Harry Potter. There you immediately meet your friend, Rowen. He or she throws some exposition at you as you retrieve your wand and cloak before setting off to Hogwarts. At this point, the game is great, you're a wizard, but then you get to Hogwarts.

Now, I call this section of my review, energy. In Hogwarts Mystery, every action you make will take up at least one energy point. In this game, your energy is used up fast, as it takes about 30 energy to finish a short class. This is important because when you're a student at Hogwarts, you must attend classes to strengthen your skills to become a strong wizard. Classes can be one hour, three hours, or eight hours. Energy is used to earn stars in a class, and the longer the class, the more stars you earn. When you use enough energy to earn a star, you receive cash and other rewards that can level up your character.

Also, when you earn the maximum number of stars, the class ends early, and you can take another one. Due to the lack of diversity in classroom actions, the process of earning rewards is repetitive.

Another thing to note about energy is that it takes four minutes to have one energy revived. This leads to classes being more of a chore. This also leads to awful moments of being strangled by a monster and not being able to escape due to the non-existent energy.

You may find the journey to being the best Hogwarts student frustrating, and when you start your third year at Hogwarts, you're met with a message. The message explains that the third year of the game isn't complete yet. The game wasn't even completed before being put into the app store. This may not be a big deal, but this brings out one of the game's biggest flaws, microtransactions.

Microtransactions in Harry Potter: Hogwarts Mystery are necessary if you want to progress in the story at anything faster than a snail's pace. Microtransactions are in-game purchases using real-world money that can buy you in-game rewards that make the playing experience faster and easier. The main one in Hogwarts Mystery is buying energy with your actual money. If you are interested in the outcome of the plot, the ending is not even finished yet. Completing missions takes a lot of time when you run out of energy. This only brings out the fact that buying energy is a waste. If you buy more energy, you progress faster, but you'll end up having to wait for an update.
Loading ...
The last major complaint to this review is the class house system. After your arrival at Hogwarts, you get to choose between the iconic class houses: Slytherin, Ravenclaw, Hufflepuff, and Gryffindor. After that point, through classes, one of the rewards you can earn is house points. Throughout your first year, it is compelling to take eight hour-long classes just to earn more house points to stay in the lead. Though, spoiler alert, you actually cannot lose the first year cup even if you tried. Your elder, named Dumbledore, comes along and grants one hundred points to your class. Nothing feels more like Harry Potter than being spoiled with a ton of points you don't deserve. 
To conclude this very insightful review, Harry Potter: Hogwarts Mystery is the best app to come out in recent times. I recommend this to every Harry Potter fan. The enjoyment from this app greatly outweighs the bad. Be more than the muggle you are.
View Comments (1)
About the Contributors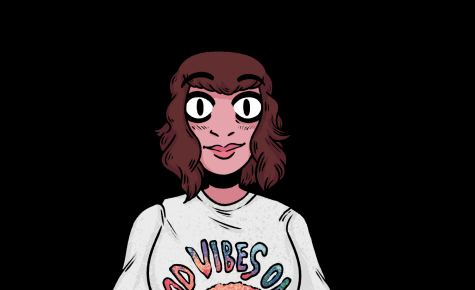 Kennedy Homan, Graphics Editor
Kennedy Homan is a person of many different problems. She likes ducks too much, she throws stuffed animals at people in school, and she has no social life...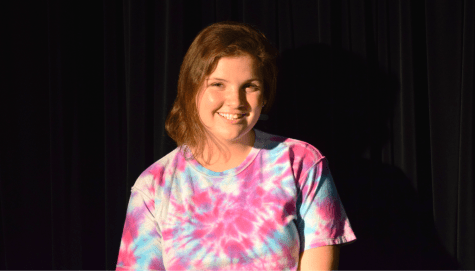 Maddie Crabtree, Metea Media Editor-in-Chief
Maddie Crabtree is a Senior and the Editor-in-Chief of Metea Media. She has been on staff for three years and has a huge passion for all things journalism....