District 204 refuses to comply with new law concerning feminine products
District 204 has decided not to comply with a new Illinois law requiring all high schools to provide tampons and sanitary napkins in school bathrooms. The Illinois legislature passed Public Act 100-0163 in September, but the district is wilfully not following the new law and has no plans to do so.
The law, called the Learn with Dignity Act, states, "The school district shall make feminine hygiene products available, at no cost to students, in the bathrooms of school buildings." At Metea Valley, students are provided with free tampons and pads, but they are only available in the nurse's office and the P.E. office, not in bathrooms as the law states.
According to Metea Valley athletic director Daniel DeBruycker, "They [District 204] got the information back in September that, starting January 1, it has to be accessible," DeBruycker said. DeBruycker is in charge of buildings and grounds at Metea. "We are more than willing to continue to have those conversations but directly off of what was sent to them [the district] in September, and based off of those conversations I don't have any more information." said DeBruycker
The district made the decision to place the hygiene products solely in the nurse's office. "The process that our district is going to follow is that anyone that needs them we have them for free in the nurse's office. We have also discussed having them in the class houses as well, but from my understanding I don't think we have moved forward with that, but it is something that we have had conversations about," DeBruycker said.
Metea administrators responsible for implementing this law throughout the school plan to continue keeping the feminine hygiene products in nurse's offices and P.E. locker rooms. "That is how we choose to operate right now, but the district is always open to suggestions. So they talked about signage in the bathrooms to communicate availability, where it is at, all the time, that it is free or adding multiple more locations like the class houses, the main office, some type of storage in there, where it is accessible, but their plans are not to put dispensers in the bathrooms right now," DeBruycker said.
The law states, "When students have access to quality feminine hygiene products, they are able to continue with their daily lives with minimal interruption." Students are required to acquire a pass to the nurse's office, and walk there in order to get a tampon or pad, causing more than a disruption.
"I do think it is an inconvenience to go to the nurse's office because you have to get up in front of the whole class and tell your teacher you are on your period, which is really embarrassing for a ton of people. Not to mention for somebody who has to go from upstairs to downstairs or vice versa, going to the nurse could make me late to the class," junior Lauren Coates said.
In recent years, Neuqua Valley High School offered tampons and pads within bathrooms. However, problems arose that resulted in administrators reversing course. "There was a lot of misuse and damage and different things happening throughout the building so they chose to remove those and have them available in the nurse's office at all three schools," said DeBruycker. Neuqua Valley assistant principal Lance Fuhrer did not respond to our request for an interview.
Local high schools like Downers Grove South, Warren High School, and Carl Sandburg High School have already been supplying students with available tampons and pads in all girl's bathrooms for years.
Assistant superintendent for secondary education Dr. Lewis Lee was contacted multiple times and referred questions to DeBruycker and Metea Valley principal Dr. Darrell Echols. Dr. Echols declined a request for an interview for this story.
View Comments (4)
About the Contributors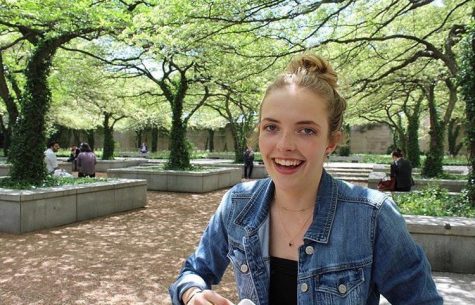 Abbey Malbon, Spotlight Reporter
Abbey Malbon is in 11th grade and is a spotlight writer. She is involved with Literary Magazine, Best Buddies and Fresh Connect. She spends her free time...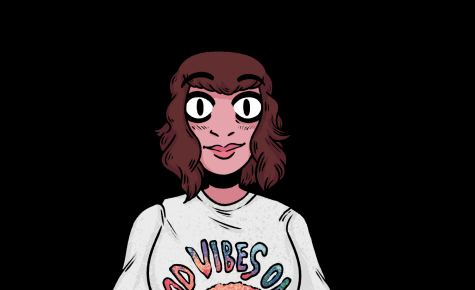 Kennedy Homan, Graphics Editor
Kennedy Homan is a person of many different problems. She likes ducks too much, she throws stuffed animals at people in school, and she has no social life...