Metea welcomes new athletic director
With the new school year approaching comes new staff, expectations, and a different perspective on school life. Perhaps one of the biggest changes is the arrival of Metea's new athletic director: Jason Ward. The arrival of the new director is incredibly important to the athletes as well as the entire athletic department. The enthusiasm runs high as Metea prepares to welcome it's the newest addition to the athletic department.
Transitioning to a new setting is something most people can relate with, and when it comes to academics, the shift can seem immensely bigger. This isn't just true for students, the many new teachers in the school have all dealt with the exciting yet anxious nerves of transitioning to a new environment. "[The] transition has been awesome. Everyone is friendly; everyone is so welcoming. It happened so fast. I was, I think this was late June-early July," said Ward.
Ward is amongst these teachers as he excitedly awaits the coming semester and fall season. He has many expectations and thoughts on the incoming athletics for this year. Having to transition to a new environment is challenging, but Ward had an extra difficulty on his transition to Metea. Ward had the challenge of working two jobs during his transition to Metea. However, even with the difficulties of working two jobs, Ward used his previous experience working as athletic director at South Elgin to help him settle in his new position.
"We used to play Metea Valley years ago. Metea used to be in the Upstate 8, which is the conference South Elgin used to be in, so we competed with Metea quite often. I don't know them personally, but I know of the coaches that were here because we always competed against them, so that kind of helped when seeing familiar faces. I do know a couple of coaches fairly well, so that helped as well. Also seeing Mr. Debruycker over the course of the years, with him being an athletic director has been helpful as well," Ward said.
Ward, being the new director, has been thrust straight into the incoming fall season and the wrap up of summer practices. Despite this, however; Ward is steadily working through the summer practice season and eagerly awaiting the fall season. "We are just getting started. I've gotten out there a little bit to see some teams practice. I've been trying to plan a schedule to see how I can make sure to get my face out there, see new people, and meet the coaches. I love relationships. I love competition. I love working with student-athletes, so I can't wait to see everyone out there," Ward said eagerly.
Ward is ready to stress the importance of athletes to get back to speed during the summer practices and his goals are sky high for the athletics program of Metea. "With summer you are just trying to figure everything out, getting to know kids, but once fall season comes it's go time. It's gonna get tougher. Practices are gonna get grueling. They will be a little bit longer. Some sports have cuts, so those are very difficult to have those conversations with students that aren't gonna make the team. You always want to see people grow. What's most important is, you know everyone wants to win, of course, and winning is fun, but there's a process to it though," Ward said.
On this, the girls' volleyball Coach David Mac, would definitely agree. "It's going to be getting them up to speed. A lot of these girls have never played at the varsity level. I think we only have two or three girls who have come back with varsity experience, so it is going to be a new environment. Hopefully, we will get them up to speed, and they will be ready to play," Mac said.
All of this practice during the summer is only the beginning for the athletes of Metea, athletes can expect more grueling practice and higher expectations during the fall season. It isn't just the coaches gearing up for the fall season, as always summer athletes are training hard and all eagerly await the fall season. Conor Murphy, a dedicated varsity football athlete, is in the middle of his summer practice season and heavily anticipates the coming fall season. "Summer practices are when the entire team comes together. [They] are a lot longer and they are a lot more about learning the basics, whereas fall practices are very much a grind and are about focusing on each weekly opponent," Murphy said.
Expectations are high this year as the athletic program prepares for the fall season. "My expectations are sky high. As the program has grown over the years from the beginning when James Milkirt started it to when I took over, I think our expectations are high. Our freshmen class is amazing and there are a lot of good girls from that class coming in. I think the Metea Valley name is out there not just as a walkover volleyball program, but someone to watch out for because we can play hard, get after it, and compete in every match," Coach Mac said.
No matter who you ask, coach or athlete, anticipation is high as Ward prepares to lead Metea's athletics program to another great year. Win or lose, the athletes of Metea will once again show the strength of the school and the skill and determination it takes to be a student-athlete.
Leave a Comment
About the Contributor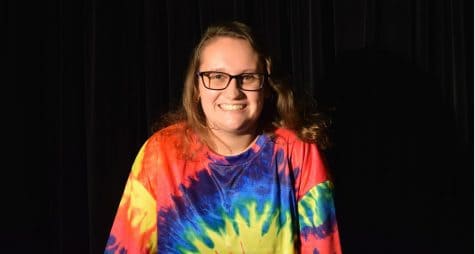 Kellie Foy, Magazine Editor-in-Chief
Kellie is a senior entering her third year of the Stampede. She is the Magazine Editor-in-Chief and has been a sports writer for the past two years. She...