Varsity Football uses 'one team, one fight' as motivation for new season
Hang on for a minute...we're trying to find some more stories you might like.
One team, one fight. It's the mantra that head coach Ben Kleinhans has used to rally his team together. It's the kind of mantra that keeps the spirits high for a team coming off a 1-8 season. The kind of mantra that creates a special bond, a brotherhood. The kind of mantra that a team hungry for respect makes their own.
"Well its just good for the kids to get rewarded with a win after such a tough season," Kleinhans said. Last year the team got their lone win of the season in their last game in a down-to-the-wire bout against Rock Island. Finishing a season with a win is a blessing not many teams get to have. With a taste of that, returning players are hungry for more. There has been a lot of work to do, on and off the field, before this season's kickoff. The culture that Kleinhans and his staff have driven into their players starts with the saying on their shirts. 
Commitment defines this team. "We've gotta be a tight-knit group, an uncommon commitment to each other, working towards a common goal and purpose," Kleinhans said. One team full of guys working to prove people wrong, to improve, to make the playoffs, and to come together on Friday nights and put it all out on the field.
Junior and returning varsity player Austin Frederick sees the progress from last year. "I think this year we have a lot more focus, a lot more dedication, and a lot more commitment to the team," he said.
"We've seen very good senior leadership this year," Kleinhans said. Passion for the game, school, and each other shines through the leaders of the team. Who better to take control than those who have seen it all. Those who have spent the past three years feeling the extremes of the highs and lows that come when competing for this team. The seniors who are looking forward to what they hope is the best season yet, and not just for their class. "We all think this is the season where we can accomplish the most out of any season ever," senior Seth Cotler said.
Plenty of players have their own goals as well. Playing for such a young program, records don't run that deep. Just like how this season can be the most successful, senior Amarian Wilborn is working to beat the school records for interceptions and interceptions returned for a touchdown. Before that, the thing he is most excited for is "Making the playoffs and going 1-0 against Wheaton Warrenville South," he said.
The one game at a time philosophy might seem worn out and cliche, but to coach Kleinhans, he says "It has to be the way" he also added: "we have to focus on what is right in front of us right now, and that is Wheaton South." There are eight quality teams on the team's schedule, teams that they have seen time and time again. That being said, to think about the other teams would be counterproductive for this squad.
Competing in a conference like the DVC means going up against schools that have long-established programs. Coach Kleinhans accepts that games are not going to be won by simply being more athletic than the other teams. He knows that fundamentals will be a difference maker come Friday nights. "It's always been a blocking and tackling game," Kleinhans said. Solid practice after solid practice helps build momentum for the first game.
"We want to make the other teams earn everything they get," Kleinhans said.
To Cotler, it comes naturally when calling his teammates brothers. He missed last season with an ACL injury, and it serves as another motivator for him. "Personally I'm excited to be back on the field with my brothers to see what we can accomplish this year," Cotler said. Brotherhood is a bond that is difficult to establish with a group of people, it takes time and communication. Football makes it a lot easier, it has an effect that resonates with coach Kleinhans, "we feel like football creates an uncommon bond that other sports cannot," he said.
Frederick was able to play last year, and he had a great season. The sophomore tight end had the second most receiving yards on the team as well as the most touchdowns. Now he returns with the confidence in his offensive line, his fellow receivers, and his team. "I think we have the team to [make the playoffs] this year," he said.
The past lies in record books and archives, but it acts solely as a motivator in the locker room and on the field for the Mustangs. The players know this, the coaches know this, and the fans should too. 0-0, one game at a time, one team, one fight.
About the Contributor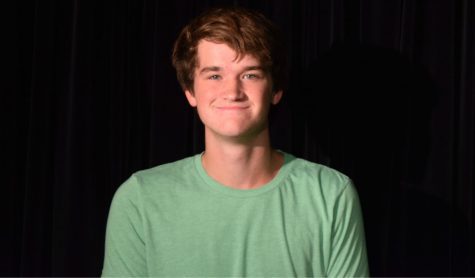 Nate Burleyson, Sports Editor
Nate Burleyson is the Sports Editor and the local blog boy of Meteamedia.org. He is commonly found writing, watching movies, or napping. You can follow...