Late goals fuel boys' soccer over rival Waubonsie
Hang on for a minute...we're trying to find some more stories you might like.
The biggest factor that helps a team in a close game is experience. The varsity soccer team has plenty of it. The boys' team played a home conference match against rival Waubonsie Valley last night. The first half was scoreless and the second half looked like it would repeat that until Metea seniors Evan Lang and Shareef Amor scored to help Metea take the victory, 2-0.
Last night's' win was the team's second DuPage Valley Conference matchup and just like every DVC matchup, nothing came easy. There were plenty of opportunities in the first half for both teams, a shot went off the crossbar for Metea and junior goalkeeper Gandhi Cruz had a few saves of his own. "We had a ton of opportunities, we were moving the ball well, we just couldn't get the finish so it was just [about] being patient and being composed in front of the net," coach Josh Robinson said.
The second half had Metea controlling the game a little more, better attempts came in and they tested the Waubonsie defense. Then 20 minutes in, senior Evan Lang put one in the back of the net to break the stalemate and go up 1-0. The next 16 minutes were all Metea and Shareef Amor sealed the deal to make it 2-0 with four minutes to play. "I knew once we scored we weren't going to allow a goal, and that [my goal] would be the game winner so I was pretty confident after that," Lang said.
It isn't the first time that Metea has been in close games this season. Two weeks ago they tied against Naperville Central, and earlier in the season they battled back to beat Hinsdale Central. "No one gets too razzled by tough situations," Robinson said. But it goes back even deeper, last year the team played from behind a few times, the seniors this year know how to play in those situations.
The same seniors who have watched this program go from winning four games in 2016 to a school record fifteen last season. "They've done a tremendous amount for the program," Robinson said.
The team resumes practice this week, and they play home against Neuqua next Tuesday.
About the Contributor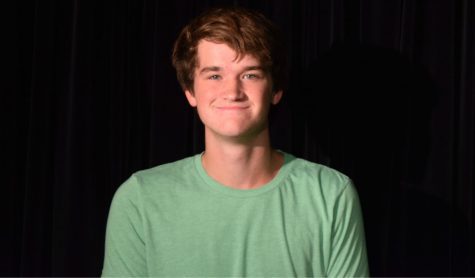 Nate Burleyson, Sports Editor
Nate Burleyson is the Sports Editor and the local blog boy of Meteamedia.org. He is commonly found writing, watching movies, or napping. You can follow...