Cross Country shows off growth at unique nighttime meet
On Wednesday, the Cross Country team participated in the Twilight Invitational at Naperville North. Both boys and girls ran a campus loop three-mile race starting from the west end of the scoreboard, wrapping around the track of the stadium. It was a unique course for the teams to show off their growth on the season.
The event has enthusiastic friends, families, former athletes, and schools creating a special type of meet. In a compact area, many can say they could feel the love and positive vibe from the stands. Music, glow sticks, and lights shined on the stadium throughout the night. "Kids like being around the music and they like the fact that it's set up at night, it makes things exciting," boys assistant coach Thomas Womack said.
It was hot for an October night. The heat indexes ranged from one-hundred and six to eighty-five. Athletes were able to beat the heat though. The third annual Twilight Invitational gave athletes from twenty-two high schools an opportunity to strive for excellence and improvement.
Many athletes put their improvements to work last night. Taking insights from last season to this season, both the boys and girls continue to look for new ways to improve along with the coaches' help.
"One thing that we implemented this year was stability and mobility programs, and that took several weeks for the kids to get comfortable with it. They learned new skills, but training movement, which is so important for being able to control your body and space in running. And we've seen a huge improvement," boys head coach David Schumacher said.
Along with the improvement in times and technique, mentality changes throughout the season as well. "A lot of times with a sport like cross country, you're on a different course every week. At times it can be deceiving. I don't always think that times are the best way to measure progress, so we really look for [the athletes] attitudes every day and how they communicate with one another," Schumacher said.
About the Contributor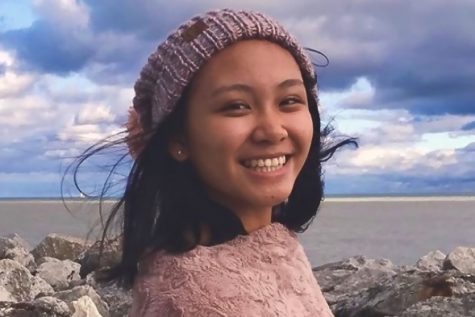 Leland Pan,
Leland is the Editor-in-Chief of Metea Media. She was a sports Reporter her sophomore year and the sports Editor in her junior year. After spending two...