Weekly Sports Update 10/1-10/6
Boys' Cross Country (Leland Pan)
The boys ran on Wednesday at the Naperville North Twilight Invite. Senior Michael Varzino finished 68th leading the Mustangs that night. On Saturday the boys ran at the West Aurora Meet. Their next meet will be the Dupage Valley Conference at Waubonsie Valley on Saturday.
Girls' Cross Country (Madison McCalley)
This past Wednesday, the girls ran in the Naperville Twilight Invite at Naperville North. Junior Sophia Sandy lead the team placing 41st in the 3-mile run. On Saturday, the girls ran at the West Aurora Invite. Their next meet is the DVC Conference at Waubonsie on Saturday.
Football (Nate Burleyson)
The varsity team played Naperville North at home on Friday. Weather delayed the second half to Saturday, with North leading 7-0. The team's traded touchdowns but those seven points were the difference as the team fell 21-14. They are now 1-6 and face Neuqua this Friday.
Boys' Golf (Leland Pan)
The boys went to the West Aurora Regionals tournament on Wednesday last week. The Mustangs took an overall 2nd place finish with a total score of 316. Senior Scott Boyajin finished with a 4th place finish and Freshman Arjun Vyas finished with a score of 79 leading the Mustangs. On Monday the boys played sectionals and had a total score of 329. Senior Scott Boyajin leads with a 76 and heads to State on the weekend.
Hockey (Nate Burleyson)
The varsity hockey team played Glenbard this past Sunday, winning 4-2. They play Naperville North this Friday, and Hinsdale Central on Sunday.
Boys' Soccer (Nate Burleyson)
The varsity soccer team played in the WarStang invitational this past week. They beat Boylan Catholic 2-1, Hinsdale South 5-0, and Plainfield East 5-1. As well as a continuation of their postponed game against Neuqua, where they won 3-1 on Thursday after playing the second half. They face undefeated Naperville North tonight and against West Aurora on Thursday.
Girls' Swim and Dive (Madison McCalley)
No info on Naperville North meet
Girls' Tennis (Leland Pan)
The girls last week played the Dupage Valley Conference at Naperville Central. Juniors Feina Niu and Isabella Palm place 1st in doubles and Sophomore Meera Baid 2nd in singles.
Girls' Volleyball (Madison McCalley)
On Monday, varsity had a game at home and they played Minooka. Varsity fell in two sets to Minooka. On Tuesday, varsity had another home game and they played Waubonsie and lost in two sets, 25-14 and 25-17. Next week, the girls have two home games. They play Geneva on Wednesday and Naperville North on Thursday.
Leave a Comment
About the Contributors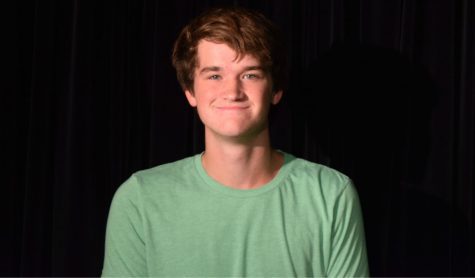 Nate Burleyson, Sports Editor
Nate Burleyson is the Sports Editor and the local blog boy of Meteamedia.org. He is commonly found writing, watching movies, or napping. You can follow...