A pair of second period goals lift varsity hockey over Glenbard
Hang on for a minute...we're trying to find some more stories you might like.
Every sports game has a narrative. There is something deeper than wins and losses. There is a history that adds more to a match than a final score. For the varsity Warriors hockey club, Sunday's game against Glenbard was more than another game.
The two teams faced off in the semi-finals of the State Championship last spring, where the fifth seed Waubonsie/Metea team beat the one seed Glenbard 4-3. But it goes even deeper, in 2014, the Warriors beat Glenbard in the state championship game. "Glenbard and us have grown a pretty good rivalry over the past five years," head coach Jeremy Dombro said.
In the new season though, rosters changed but the results remained the same. The Warriors won 4-2 off of two goals in the second that pulled them ahead 3-1. The team got out to a slow start, going down 1-0 after the first period. Then penalties went back and forth in a sloppy, gritty second period, even going down to a four on three power play at one point. But once it got back to five on five, junior Shivum Aery and junior Zach Pearce netted a goal each in one minute to make it 3-1. The third period was controlled well and the team walked away with a 4-2 win.
Penalties got extreme in the second period. "It was a little bit chaotic, we gotta find a way to stay out of the box when we know that the refs are calling everything," Dombro said. Both teams struggled with staying at full strength. "We just got uncomposed, we started to lose our heads and got away from ourselves," Zach Pearce said, "Tensions always rise every game with them."
Although after what felt like a while, it was five on five and the Warriors pulled ahead. "Five on five we were a much better hockey team today," Dombro said. "We knew that if we play five on five hockey with them we'll beat them," Pearce said. It was all about getting in the right headspace for the Warriors. Over the game trust in teammates propelled them through.
There was another narrative away from anything hockey related. Both Waubonsie and Metea had their homecomings on Saturday night. Long nights before the game could have contributed to a slow start to the game, a scoreless first period. "As a coach, you get a little worried," Dombro said. But the team knew a long way out that they'd be playing the day after homecoming.
"They did a nice job [of staying ready], I'm glad it wasn't a morning game that's for sure," Dombro said.
The team plays Naperville North on Friday and Hinsdale Central on Sunday.
About the Contributor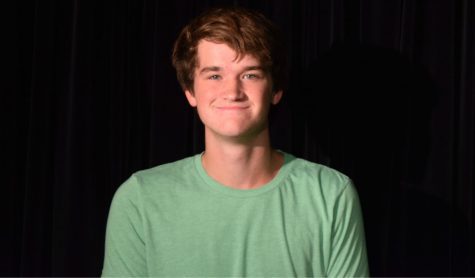 Nate Burleyson, Sports Editor
Nate Burleyson is the Sports Editor and the local blog boy of Meteamedia.org. He is commonly found writing, watching movies, or napping. You can follow...