Paige Jefferies speaks out against domestic violence
Hang on for a minute...we're trying to find some more stories you might like.
Paige Jefferies is a senior, that has volunteered to speak out on her experience with domestic violence. She has been talking to Dean Reyes about put this together since the end of August, and she's sharing her story with us to show others that they're not alone.
What are you going to talk about?
I don't want it to be a speech. I want it to flow free, not robotic. I'm speaking about domestic violence and my experience with it.
Why are you doing this?
I was doing research and I read that the high-risk ages are between fifteen and twenty-four. Which is concerning because that means between the beginning of high school and the end of college one in every three girls have a chance of being in an abusive relationship.
Do you have any stories that you're going to share?
I'm going to share a story about my personal story about an experience that I had with an ex that I had.
What advice can you give to people in this situation?
Definitely speak up, because there are people that have been in the same situation that you've been in. You are also not alone, and there are always people that will help you.
How did you get out of the relationship?
One of my neighbors saw everything fall apart because it all happened in front of my house. My mom heard what happened and she called the police, and we pressed charges.
How do you know when verbal abuse will turn physical?
As soon as you feel like something is wrong. I ignored all of the signs. You can tell, by the unhealthy traits. He was insecure, and without even saying it you could tell.
Do you want to be an activist or write about things like this?
Yes, but I want to become a better speaker and do more research on it so I can be more helpful to men and women going through this.
Have you met anyone that's been in an abusive relationship, and do they talk about it?
I know some people, but talking to them about it isn't what you'd think. They think that you don't know what they're going through. They'll tell you that you're lying and that you'll never understand what they're going through.
Where can people get help?
There is a national domestic violence hotline. They have a live chat and phone calls.
Paige will be speaking after school today about her experiences in the Large Forum Room.
About the Writer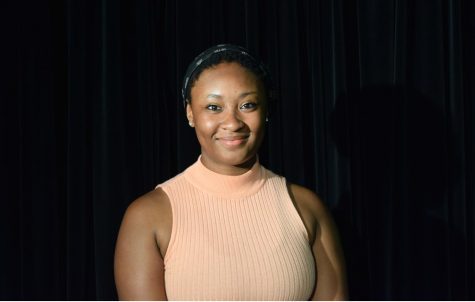 Brittany Evans, Profiles Reporter & Photography
Brittany said HEY GIRLIES! She's excited to be a part of profiles and photography. She's currently a junior and a former bowler. She works but doesn't...