'Bohemian Rhapsody' is a somewhat weak but ultimately moving tribute to a culture-defining star
When I first heard that a biopic focusing on the life of Freddie Mercury would be hitting theatres, I thought that there wasn't an actor in the world who could capture the essence and personality of the eccentric Queen frontman. I am happy to report that in "Bohemian Rhapsody," Rami Malek's performance is almost eerily perfect.
Let the record show that as a whole, "Bohemian Rhapsody" is far from perfect. The first act of the movie, in particular, has frequent and jarring cuts which completely destroy the pacing and emotional integrity of the film. Just when a scene seems to be picking up steam, it cuts away to the next one – getting rid of any build-up or interest from the audience. Also hurting the film as a whole was the questionable dialogue, which often felt forced and derivative. Though I'm sure there were people who told Mercury just how amazing he was, hearing the characters constantly drone on about his talent and greatness makes it difficult to appreciate the person he was – not just the person the movie tells us he was.
Additionally, there were several scenes inserted into the film which served no purpose in the story except to point out how wild Queen's antics were. While it is interesting to hear details about the escapades of the band, it contradicts the more grounded, personal tone that the overall film takes when analyzing the details of Mercury's life.
Though those aspects do admittedly take away from the viewing experience, I would be remiss if I didn't mention the outstanding casting. Rami Malek as Freddie Mercury was a stroke of genius, and he manages to capture the duality of a rockstar with a troubled personal life. Mercury, while known for his frequent partners and garish outfits, was also notoriously private when it came to personal matters, so seeing Malek portray him as a man having trouble to come to terms with both his sexuality and illness was incredibly engrossing.
Aside from Malek's Mercury, the rest of the cast was strong as well. Ben Hardy's Roger and Gwilym Lee's Brian are the perfect sounding boards for Mercury, in their banter is both entertaining and realistic. Another incredibly interesting aspect of Mercury's life that "Bohemian Rhapsody" focused on was his relationship with his fiancee Mary Austin. Though Mercury is well known for being an LGBT icon, his love for Austin was incredibly profound and genuine, and "Bohemian Rhapsody's" inclusion of that plot was something I found very interesting.
In the end, although it does feel somewhat anticlimactic, "Bohemian Rhapsody" is a well-meaning and (mostly) well-executed tribute to an eternal band and an even more eternal man. Whether or not you're a fan of Queen's music, "Bohemian Rhapsody" is an awe-inspiring look into the life of one of the century's most iconic stars
View Comments (2)
About the Contributors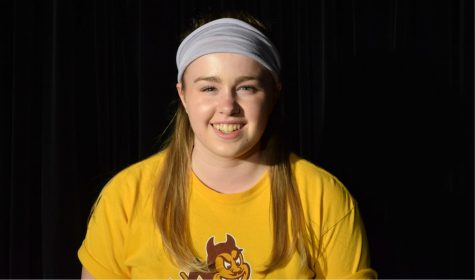 Lauren Coates, Headlines Reporter
Lauren Coates is a senior and a first year headlines reporter for Metea Media. She loves all things pop culture, including music, TV, movies, and celebrity...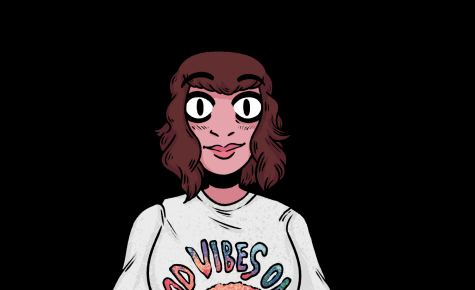 Kennedy Homan, Graphics Editor
Kennedy Homan is a person of many different problems. She likes ducks too much, she throws stuffed animals at people in school, and she has no social life...