The death of Marvel legend Stan Lee leaves a massive hole in the comic book industry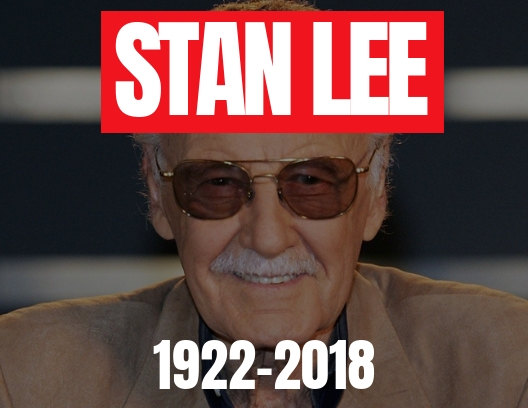 Stanley Martin Lieber, most commonly known as "Stan Lee", former writer and chairman of Marvel Comics, died at age 95 on Monday. The news was shocking for many comic book and superhero fans, many of whom held the comic titan in high regard. Some may know him for the comics he wrote, the characters he made, his contributions to the comic industry, or even his cameos in several adaptations of Marvel properties. Lee's contribution to the world of superheroes will never be forgotten by old and new Marvel fans who have followed his characters throughout generations to come.
Stan Lee's most notable contribution to the world of comics is the co-creation, along with artists like Jack Kirby and Steve Ditko, of several of the Marvel company's most iconic characters. They include Spider-man, The Fantastic Four, The Incredible Hulk, and The X-Men. He began his comic career in 1941 with the third issue of Captain America. The rest was history.
Back then, comic book characters were often written flatly and could be used for propaganda purposes, especially in World War II. Lee would prioritize creating multi-layered characters that had real personalities and flaws, sometimes dealing with more significant issues. Yes, Spider-man would still fight against big villains like the Green Goblin or Doctor Octopus, but he would also tackle issues like death and substance abuse. This pushed the limits of what comics could get away with. Some would even touch on more political issues like war and corruption. Many of his comics got Lee in trouble with the Comics Code Authority, but many of his stories received critical acclaim and were able to make real change in the world of comics. Without Stan Lee, comics would not be the way they are now.
Lee also introduced new methods to comics that would attempt to engage the reader in the world of making a comic. He would often credit all aspects of the production team like the letterer and inker, sometimes updating readers on upcoming stories and the works of the staff. He wanted to create a community of comic book reader, and it is really rare in our modern age to see somebody actually care about his audience. He popularized several aspects of pop culture, including the phrase "Excelsior", a Latin word meaning "ever upward". which became his catchphrase throughout his life. He coined the phrase and put it into his comics in order to have something unique that couldn't be replicated by his rivals.
After retiring from comic writing in the late 1970s, Lee remained an active presence in the world of Marvel. He essentially became the face of the company. He appeared at conventions and schools to talk about his creations and acted as an executive producer for many television shows and movies. Lee would occasionally delve back into writing from time to time. One notable instance was a time where he worked with Detective Comics, better known as DC, to re-imagine the origins of Batman, Superman and Wonder Woman. This collaboration shows just how important his influence on comics was.
Many modern audiences may recognize him for his numerous and memorable cameos in Marvel Movies. Starting all the way back in 1989 with the television movie, "Trial of the Incredible Hulk", cameos by Stan Lee have been an active tradition for the company, especially with the launch of the Marvel Cinematic Universe franchise. These "easter eggs" often became the most anticipated and memorable moments in the movies, with each one becoming more self-aware and allowing Lee to showcase his personality to viewers.
When I heard the news that Stan Lee had passed away, I was in complete shock. As a kid who was a huge fan of Marvel comics, I was very much aware of Stan Lee. I would watch interviews with him and notice whenever he had a cameo in the movies. To me, he was more than just the guy who wrote the comics. He was an inspiring figure that was passionate and inspired for change. At the time he was somebody who I aspired to be, somebody who was seemingly immortal. Without Stan Lee, my life for sure wouldn't be the same.
Stan Lee had an irresistible charm that catapulted him into popular culture. His endearing personality and enthusiasm for his work through cameo sand interviews showcase just how much passion he had for comics. The things he has done for Marvel, the comic industry, and the entire pop culture landscape will never die. Even though he is no longer with us, his legacy will live on. Let us take this moment to remember who he was as a person, what he has done, and remember his own iconic word:  "Excelsior!!!"
About the Contributor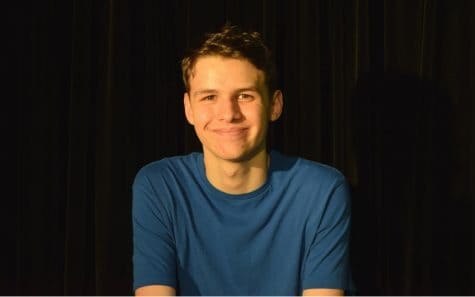 Ben Weiss, Perspectives Editor
Ben Weiss is a senior perspectives editor and writer. It will be his second and last year on The Stampede. Other activities he's involved in include...