Gallery: Kinetic Drawing Project
While most students spent their first-period class trying to wake up, AP Studio Art and Independent Portfolio students made kinetic drawings on Tuesday. The class, taught by Karen Popovich, was inspired by artist Heather Hansen's work on kinetic drawings. Using music as inspiration and using whole body movement, the students used charcoal to create large compositions. With this step completed, the work will now be cut down into smaller drawings and worked into a variety of drawing mediums.
About the Writer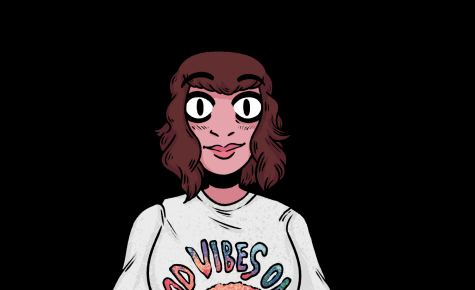 Kennedy Homan, Graphics Editor
Kennedy Homan is a person of many different problems. She likes ducks too much, she throws stuffed animals at people in school, and she has no social life...