Students speak to D204 school board on lack of compliance with state law
Students spoke out at the District 204 school board meeting on Monday about the availability of feminine hygiene products in school bathrooms. In front of administration and other board members, the students voiced their opinions concerning the failure to comply with the Illinois act that states that feminine hygiene products should be available in girls bathrooms at all schools.
Public Act 100-0163, an act concerning education known as the Learn with Dignity Act, was passed in September by the Illinois Legislature. This act concerns the availability of feminine hygiene products in schools, based on the fact that the lack of them could get in the way of students' education. All federal and state laws apply to public schools, as they pertain to the education of students.
Metea Valley has not implemented this act, so students chose to speak in order to voice their opinions based on how the school has regarded this act.
Indian Prairie School District
"I chose to speak at this board meeting because after I published my article, I wanted to make sure that my activism didn't stop beyond my journalism. I wanted to make sure my voice was heard, and that I could see through the process of implementing these products. Also, I hoped that the school board knew what I wanted to accomplish," said Abbey Malbon, founder of M.A.N., Menstruator Action Network.
Malbon is Spotlight Editor of The Stampede. Avani Shah, who also spoke, is Headlines Editor for The Stampede. Neither student was involved in reporting for this article.
The seven students that spoke decided to talk about instances in their lives at school, where the fact that there is not easy access to feminine hygiene products has been a problem. Girls talked about instances when they got their period at school. Situations like when they needed to uncomfortably speak to their male teachers about why they needed to go to the bathroom, and going to the nurse's office during class, walking to the opposite side of the school.
Students generally speak at school board meetings "once a quarter or not that often," District 204 board member Laurie Donahue said.
While students don't generally state their thoughts at board meetings, board members find it important that students voice their opinions regarding topics in their school, in order to make the school a better environment.
"One of the goals and objectives of schools is to make students have civic responsibility and this is a good setting to start," District 204 Board President, Michael Raczak said. "[The administration] would have communication and dialogue with [the students] in terms of what's going on," said Raczak.
The students presented their points and prompted the school board to think about the actions they have taken in regards to the act.
"I think it is something we will look at and discuss, and I want to make sure we are in compliance with the state," said Donahue.
After they made their points, the students hope that the board will react positively to what they had to say and that they will follow up and speak to the students about how they could change in order to comply with the law. Since this law pertains to the students, they hope that they implement this law immediately.
Nate Burleyson also contributed to this story
View Comments (2)
About the Contributors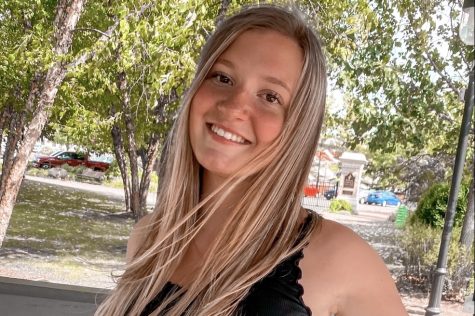 Alexandra Guckel
Alexandra Guckel is a senior and is the Print Editor- in-Chief of the Stampede for her third year on staff. If she is not doing schoolwork, you can usually...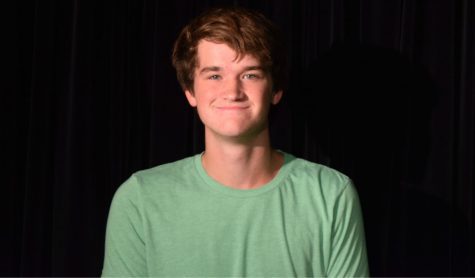 Nate Burleyson, Sports Editor
Nate Burleyson is the Sports Editor and the local blog boy of Meteamedia.org. He is commonly found writing, watching movies, or napping. You can follow...