Boys' Basketball dominates Naperville Central in home opener
Hang on for a minute...we're trying to find some more stories you might like.
One of the best motivators in sports is redemption. The varsity boys' basketball team had a chip on their shoulder going into Friday's home opener versus Naperville Central (0-5). Just two days earlier they had lost to Glenbard West by 30 points, so the only way to go was up for Mr. Walpole's squad. Along with the intensity of the crowd, there was more than enough energy to take off out of the gates, the Mustangs (4-2) dominated, leading 33-8 during the second quarter. En route to a 67-41 win over the Redhawks.
The first quarter was more than solid for the team on both sides of the ball. Metea scored the first 10 points of the game and lead 14-4. "Any game that we've had success with this season, we've gotten off to a good start. So we stressed that we got to come out with energy. It's the first home game so it's easy to get up for something like that," coach Matt Walpole said.
The second quarter was evidence for how great the Metea offense can be. They scored 24 points behind eight from senior Ethan Helwig. They held Central to 6 for 26 shooting in the first half. The highlight of the second quarter was a breakaway dunk from sophomore Tahj Morgan, which put any hope the Redhawks had left to dust. "[Tahj's dunk] set us over the point, that was the peak of the game," Helwig said.
Offense was coming from all over the court, the Mustangs shot 3 pointers well and were able to find open looks in the lane. The team was out-muscling Central, with 29 rebounds to Central's 18. "We wanted to get the ball moving around a lot. We wanted them to scramble on defense so we could get easy layups or wide open shots to shooters in the corners," Helwig said. The team certainly achieved that, they shot 51 percent on the night as well as 80 percent on free throws.
The team's intangibles won them the game, but their extra work dominated it. "[Naperville Central] plays an interesting type of defense, it's a match-up zone. We have a few different plays that we think matches up pretty good against it. More than what we're running is the hustle, effort, and energy that the guys are bringing," Walpole said.
So did anything go wrong for Metea on Friday? Not really, but a coach can always see holes in their team's game. "I thought in the first half [Naperville Central] got a lot of clean, open looks from three. There weren't able to knock a lot of them down. But that's something we gotta clean up a little bit. At times we struggled to keep the guy with the ball in front of us and other guys had to help and it left shooters open," Walpole said. Certainly, most teams won't shoot 23 percent in the first half. "We definitely could have played better defense," Helwig said. That's a scary thought for the rest of the conference.
The team's next game is tomorrow vs East Aurora, which can be seen live on meteamedia.org. As well as a game on Friday against Willowbrook, who knocked them out of the playoffs last year, but this year's team certainly loves redemption.
Top performers:
Ethan Helwig – 24 points
Tahj Morgan – 10 points
Earnest Neal – 5 rebounds
About the Writer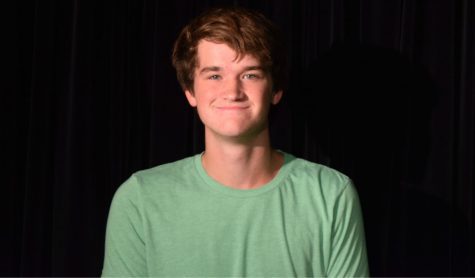 Nate Burleyson, Sports Editor
Nate Burleyson is the Sports Editor and the local blog boy of Meteamedia.org. He is commonly found writing, watching movies, or napping. You can follow...