Positive vibes: Special Olympics give insight about the current basketball season
The Traditional and Unified basketball season tips off to the start of the winter season. With new coaches under control this year, the team is learning about teamwork and cooperation throughout the season. The Unified team has the goal of qualifying for state again. Practices and strategic plans to be competitive involve great determination and communication to achieve successful teamwork and cooperation. Whether it is Traditional or Unified, both teams are well on their way to reach for higher goals and expectations for every game.
Last night's Special Olympics traditional game against the Steps Eagles was a powerful game to put smiles on the faces of enthusiastic fans. Metea won 40-24. The first quarter allowed for players to score efficiently, putting Metea at a great advantage. "I like getting into the game and getting points. My favorite part was defense team and I got better (throughout the season)," senior Jake Martin said.
On the other side, Special Olympics Unified Basketball fell short by 20 points last night. Fighting hard to retrieve the ball, the players were not scared to fall. Even falling short to the Steps Eagles, the Mustangs had a positive attitude and were hungry to improve for the next game. "Tonight's game, I think we could have worked a little bit better. We need to work on some more defense. At least it was a good game against Steps," senior Xavier Jimenez said.
Only two games into the season, Special Olympics continues to strive for gaining vital skills in being a part of a team while having fun. The team emphasizes the importance of making sure that the sport is enjoyable for each and every player. "I see them eager and showing up for practice, so they are motivated to play. We got a great team of athletes." Special Olympics Unified coach Lawrence Rloins said.
No matter how competitive the game was, spectators cheered on the teams competing and encouraged many of the players to go out and give it their best. In the end, teams came out to defend their home court and learn valuable skills with others in the new season. "I think this season we got some really new dynamic athletes that will be a great contribution to our team. More importantly, I see the personal growth from the athletes and they move from maybe traveling once in a while to being a proficient dribbler, or making consistent shots" Special Olympics Traditional Basketball Coach Kim Pehlke said.
About the Contributor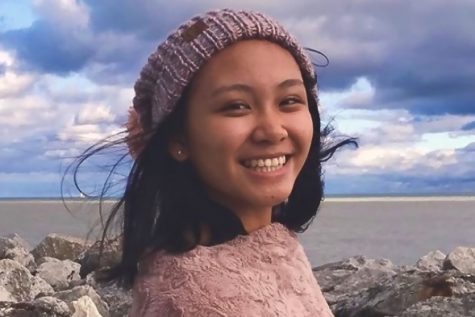 Leland Pan,
Leland is the Editor-in-Chief of Metea Media. She was a sports Reporter her sophomore year and the sports Editor in her junior year. After spending two...