Humans of Metea: Vyshnavi Nukasani
Senior Vyshnavi Nukasani started a natural beeswax body care company that has products such as soap, body butter, and lip balm. All products are made with real natural ingredients. 
When did you start Bee Butters Natural Beeswax Bodycare?
It's been on my mind for a while, but I finally took action around August/September.
Has this always been a hobby?
Not necessarily. I started mostly because this helps promote what I believe in- which is development, wellness, and treating yourself right.
Do you have any help in this business?
My brother helps fund it, but I handle the social media, the selling, and the creation of the products.
What inspired you to start your own business?
Personally, I have been trying to challenge myself to get better before I go off to college. [This] includes developing myself healthwise and doing things that will count for my future. I think I am going to go into business in college, so this is helping me to explore new things. I am also following the path of my brother a little because he did the same thing with the Phi Concept.
What is your end goal with running your own business now and possibly continuing to study business in college?
The dream goal is for me to eventually work for myself. My parents are trying to get me into the family business pretty much, but I would love to start my own thing, too, and maybe make a name for myself. I would love to just work from home, be my own boss, and do something that I like everyday.
What kind of products do you have?
I have body butter, lip balm, hand balm, healing salve, face masks, and soaps. But we will expand further soon.
What is in the products?
The majority of our products, besides the soaps, consist of: shea butter, cocoa butter, mango butter along with different types of oils like grapeseed, avocado, coconut oil, vitamin e oil, and essential oils. It all varies depending on the product, though.
If people are looking to buy your products, where should they go?
They should go to my Etsy shop: www.etsy.com/shop/BeeButters.
About the Contributor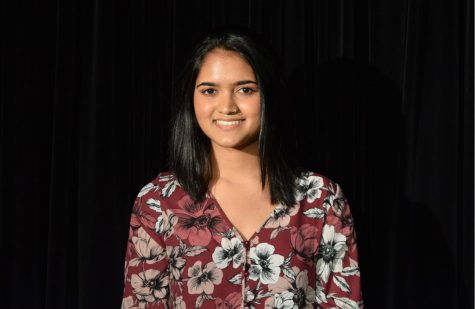 Juthi Saha, Profiles Editor
Juthi is currently a senior and is entering her second year of newspaper as The Stampede's profiles editor. She loves to sing, travel the world, and...