Weekly Sports Update 12/3 – 12/8
Girls' Basketball (Leland Pan)
The Mustangs played Dekalb High School on Tuesday, a close game for the girls Metea 26-33. Last Friday the girls however dominated Larkin High School with a final score of 40-29. The Mustangs are set to play two home games. Tuesday against Plainfield North at 7 p.m. and Saturday against Plainfield South at 3 p.m.
Boys' Basketball (Nate Burleyson)
The varsity team played two home games this past week. On Tuesday they played East Aurora, winning 69-61. Friday's game against Willowbrook was down to the wire but Metea fell short, losing 69-65.
Hockey (Nate Burleyson)
The varsity team played a flurry of games this past week. On Monday the team beat Lyons Township 3-1. On Friday, they beat the DuPage Stars 6-4. Saturday afternoon the team blanked Oswego 3-0. Sunday night the team took on Oak Park River-Forest, winning 8-6.
Wrestling (Nate Burleyson)
The Wrestling team competed against Warren and Maine South this past weekend. This Friday they have a home meet versus Naperville North.
Boys Swim and Dive (Leland Pan)
The varsity boys headed to Naperville Central High School on Tuesday. Their next meet will be on Friday at Neuqua Valley High School for the Neuqua Valley Invite at 5:30 p.m.
Special Olympics (Leland Pan)
Both Traditional and Unified basketball played at home against STEPS on Thursday night. Traditional edging out with a total score Metea 40-24 and Unified falling short by 20 points. Both teams are set to play a home game Wednesday night at 6 p.m.
Bowling (Madison McCalley)
This past week, the Mustangs had matches on Monday, Thursday, and Saturday. On Monday, the Mustangs played against Fenton High School. Varsity took home a win with a final score of 5-0. On Thursday, the Mustangs had their first DVC match against Naperville Central. Varsity won the match with a final score of 1-20. To finish the week, the Mustangs played at the Plainfield North Strikefest Invite. The Mustangs fell to Plainfield North after a hard-fought match. This week, the Mustangs play Plainfield East on Monday, Waubonsie on Wednesday, and Naperville North on Thursday.
Gymnastics (Madison McCalley)
Last week, varsity competed against Neuqua on Thursday.
About the Contributors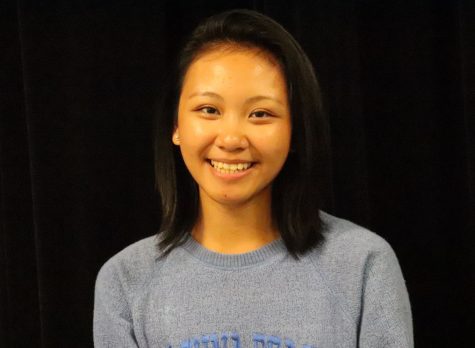 Leland Pan, Sports Editor
Leland Pan is the sports Editor for Metea Media. She loves to share the powerful stories that the Metea community has. Aside from writing, she loves to...