Humans of Metea: Preetish Chakraborty
Many people have at one point dreamed of becoming an actor, and many have carried that dream to this day. However, a rare few have been able to make it a career even before high school. Preetish Chakraborty, a current freshman at Metea Valley, has recently been cast in the Marriot Theatre production of "Holiday Inn" in Lincolnshire. He is the understudy for Charlie Winslow. "Holiday Inn" will be performing from November 7, 2018, to January 6, 2019.
How long have you been acting for?
I only recently started acting a couple years ago, which is when I started my first musicals. The first one I ever did was in middle school in sixth grade with "Beauty and the Best", but my first professional musical was last year with "Fun Home" at the Victory Gardens Theatre.
What is it like to be working professionally?
It is just really great experience to be working with other professionals around you because this is like a dream of mine to do in the future, so it is a good experience and super cool.
Does working professionally affect your school activity?
Yeah, a little bit. It is kinda hard to manage, but usually, I do my homework in the car or I will do it when I am not rehearsing or if I am backstage. I have had to leave school a lot because of rehearsals or shows, so I have had to make up work, but usually, I have been able to make it up.
Are there any reasons why acting and singing is fun for you?
Well, I have been singing for many years now and it is just fun to portray another character in a musical because I get to really show who I am even though I am not being me out there. It is fun to work with others and be in that group and do stuff together.
Any advice for aspiring actors?
Keep going at it. Whenever you get audition calls for musicals or anything you are going to audition for, say if you do not get the role or if you do not get to act the first time around, do not stop. Keep working at it and eventually, you will get it.
About the Contributor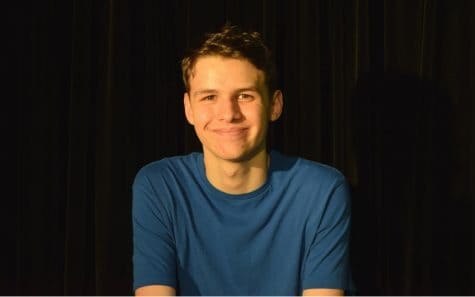 Ben Weiss, Perspectives Editor
Ben Weiss is a senior perspectives editor and writer. It will be his second and last year on The Stampede. Other activities he's involved in include...