Varsity girls' bowling shows promise in match against Naperville North
Hang on for a minute...we're trying to find some more stories you might like.
Full of cheers and determination, last night the Lady Mustangs' bowling team matched up against a tough competitor, Naperville North. The match was an exciting one to watch. The two teams started off strong and the girls never let up until the end.
The team started off well. Freshman Sydney Lewis and junior Alicia Anton both got a strike in the first frame. Sophomore Bella Tiffany and senior Niya Blowe also hit strikes in the first frame. In her third frame, Bella got a turkey. The first game was a great opening of the match for the Mustangs. Bella ended the first game with the highest score of 243 points
As the match continued into the second game, the girls had another strong start. Alicia got a strike in both the first and second frame. Both Niya and Bella slammed strikes in the second and third frames. Sydney got a strike in the third frame. The second game was an overall great performance by the Mustangs. Alicia ended the first game with the highest score of 224 points.
To end the match, the girls had an outstanding third game. They started off strong and they never gave up that strength. In her first frame, Baeleice got a strike. Alicia got a strike in the first and 3rd frame. Sydney got a strike in the second frame and a turkey in the 3rd frame. Alissa got a strike in the 3rd frame. By the 4th frame, Sydney had 4 strikes. Sydney ended the game with the highest score of 210 points.
Overall, the girls all performed well and to the best of their ability. "Our teamwork worked well for us. Our teamwork goes a long way with our matches and because of our chants, we do really well," Alissa said.
Even after a successful match, there is still more room for improvement. "We will continue to work on our marks for sure and just focus more because we were a little off. At the end of the day, we did well and we got a win and that's what matters the most," Alissa said.
The girls plan to continue strong as they go through the season and improve their skills. "We will continue to practice and do more drill work to try and get better and better and stronger and stronger on our spare shots," Coach Mansmith said. "They may spend an entire practice period just throwing at 7's and 10's just to make sure that they know their marks and know what they need to hit," Mansmith said.
About the Writer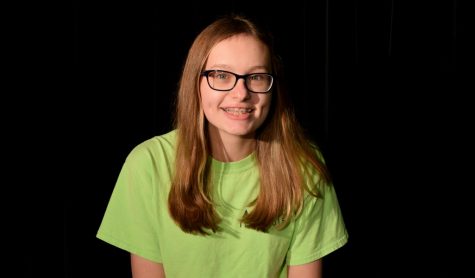 Madison McCalley, Sports Reporter & Photographer
Madison is a junior and this is her first year on the Journalism staff. She is a sports reporter and photographer. If she isn't busy taking photos or...