Girls' basketball continues to persevere despite adversity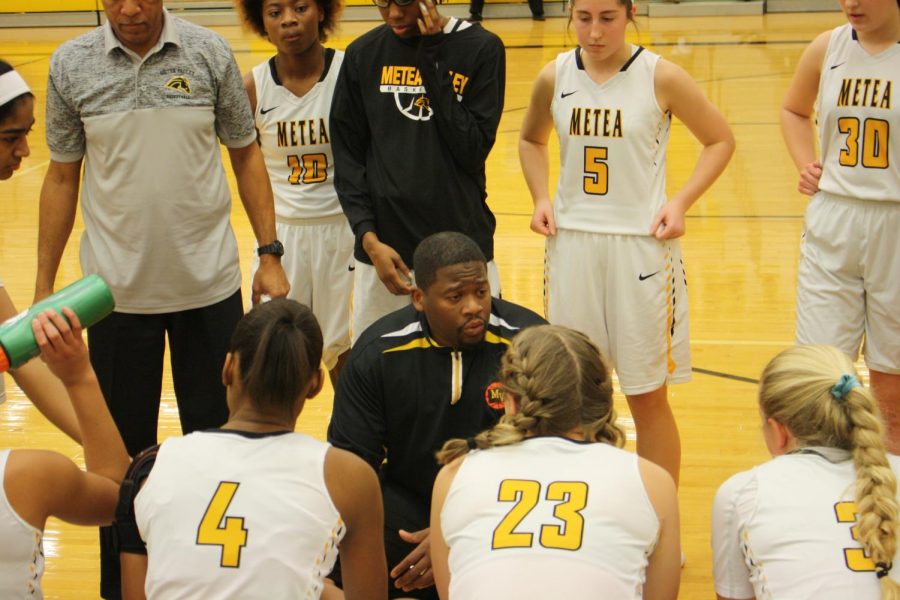 The girls' basketball season continues on with perseverance and resilience. Saturday afternoon they took on the Plainfield South Cougars. In the first quarter, senior Rachael Kern scored three points. Second quarter, the girls scored five points and aimed to edge out Plainfield South. Contributions of each and every player's diligence allowed for hope going into the third and fourth quarter. The Mustangs started to get their groove into the game during the third quarter, however, Metea fell short against the Cougars with a final score of 24-35.
"I think that we didn't play as well as we wanted to but the second half we were able to get the energy back and keep it at a ten point game instead of them lead. We were able to come back with the energy and see what we could improve on," senior Tess Thompson said. Throughout the season, the Mustangs continue their goals and celebrate their achievements as a team. During practice,s they continue to keep in mind with the perception of perseverance and chemistry between each and every player. On Saturday issues arose with their decisiveness.
"We struggled with playing as a team and struggled with making the right decision. A lot of times we turned the ball over a lot and we weren't focused a lot and the lack of energy hurt us in the first half," junior Paige Buranosky said. The players are keeping a focus on what the team can also look for into improving as a team the rest of the season.
"We had three goals coming into today's game. One of them was to score ten points in each quarter. Another goal was to have less than 15 turnovers and our last goal was to go 5 in 5 after today's game," senior Areeba Moiz said. Keeping those goals attainable and persistent for their next game is important to success as a team. When the team established these goals, they break down what is needed to achieve them.
"In our practice, we are going to try and focus on our defense. To make sure we don't have any more gaps and everyone is rotating. We (also) need to be better with offense and thinking quickly. We think before we react, but we just need to react (quicker)," senior Areeba Moiz said. Saturday's game was an eye opener to the girls, to see what scenarios that were implemented in drills and practices.
"The most important thing that we learned as a team was to never give up. We had our head down a lot. Even if we are down by a lot of points we should always have our heads up," junior Paige Buranosky said.
About the Contributor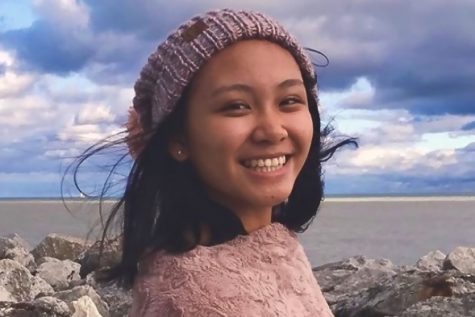 Leland Pan,
Leland is the Editor-in-Chief of Metea Media. She was a sports Reporter her sophomore year and the sports Editor in her junior year. After spending two...