Girls basketball dismantles rival Neuqua Valley in conference opener
You can say that the varsity girls basketball team found their groove. After their upsetting losses throughout the season, they have created a motivation to make a statement as a team. Often times the communication and movement of the ball were intensive focuses on practices before the conference opener. Knowing that Neuqua is a tough competitor for the DuPage Valley Conference, the varsity players had an open mind to focus on shifting the ball down the court successfully and accurately.
The Mustangs' conference opener against Neuqua Valley High School last Thursday afternoon was a victorious continuation after their big win with their Oswego East Holiday Tournament few days prior. Going into Thursday's game, the girls were at a steady spot to get the ball rolling with a 7-7 record. Looking for more sweet success, the lady Mustangs achieved their goal against the Neuqua Wildcats with a total score of 51-31.
"This is the fourth game that we won in a row. Right now I am very happy. We haven't beaten Neuqua in two years. For us to come out here and surprise them, they never expected for us to beat them. We found a vibe that has been working very well together, so in practice, we are able to work (together) and help us get better as a full team" senior Tess Thompson said.
The first quarter began with point guard Nazuri Whigham running the offense for small forward Chloe Kurkjian and shooting guard Raniyah Naylor to keep the Mustangs in check throughout the first and second quarter.
"We were really happy, we were kind of the underdogs (starting into) in today's game, it just felt good to get what we deserved from our hard work at practice. We were smarter with the ball and our decisions which really helped us get the outcome today" junior Paige Buranosky said.
Taking advantage of the loud crowd, the Mustangs continued to strive for the energy feeding off spectators while getting out on the fast break. The Lady Mustangs powered through a massive point upgrade with intensive rebounds and free throws leading the game. Through rebounds, players were able to finish and persevere when having possession over the ball. Taking a good look at the team so far, the lady Mustangs are in for a powerful stance for future games.
"Now that conference had started, we are now focusing on conference since the whole first half of our season were not even conference games. We have had a lot of practice leading up to these conference games. Hopefully, we will have a good conference record outcome and we can learn from all these games for the next season" Thompson said.
The Mustangs are set to defend their court against the Naperville Central High School Redhawks tonight at 7:15 p.m.
About the Contributor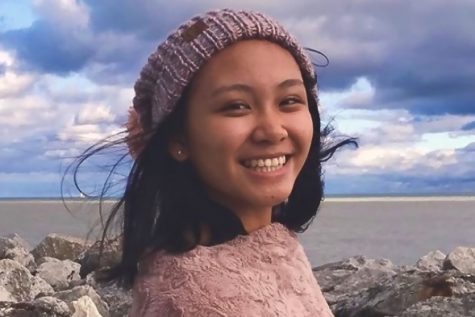 Leland Pan,
Leland is the Editor-in-Chief of Metea Media. She was a sports Reporter her sophomore year and the sports Editor in her junior year. After spending two...