Jump starting your career in high school
The idea of school has changed so much that it's not about learning anymore. Students are starting to think of school as a chore rather than a place to learn. Since school has become a place to pass rather than learn, students are unsure what their subject interests really are. Most of the time, we base our favorite class off of how fun the teacher is or how easy the class is, not because we actually like the content.
Currently, students and teachers are starting to talk about college, course selection, or what we want to do after high school. In the public school system, we don't have enough creativity or "room to grow" as some may say. When picking our electives, most take a language, then the required health/gym class. This leaves us only one or two free periods to creatively choose what we want to do with our school day.
Until high school, our choices were limited to the requirements. These classes don't always help us find our interests. Because of the required classes and extracurriculars, the one or two extra classes we get to choose tend not to be career based. We choose a class to get an "easy A" or to have a "chill/free" period. Students often question taking a career based class because it may challenge them or affect their GPA in a negative way.
The best alternative to this problem is vocational schooling. This is one option for students interested in practical post-secondary education. Vocational schools offer short, career-focused programs that prepare graduates for the workforce or college.
For some students, this is a great alternative, not only to help find their interests but to get a head start in their future career.
DeVry University is a good example of this. Devry's Advantage Academy website states, "Imagine graduating from high school with a diploma and a two-year college degree". Unfortunately, the only dual enrollment course that is available to take through DeVry at the moment is web design. But this is a prime example on why this needs to be a more prominent option.
Metea now works with College of DuPage, which brings us the option, Technology Center of DuPage (TCD). TCD's Community Open House pdf states that students are "Usually replacing study hall or elective courses, [and that] TCD programs are two-hour sessions, five days a week, with transportation provided to and from the Technology Center of DuPage campus," taken from TCD's Community Open House pdf. Students get to choose two "electives" out of many career-focused programs to enroll in during the school day. Students are bussed to TCD in Addison, from either 8-10:40 am or 11:45-2:50 pm.
Wouldn't you want to graduate high school with more knowledge on what you want to do in the future?
According to an informal survey of 30 adults, 62.5% of people said they would have registered for vocational school and 37.5% of people would have registered for regular high school classes. This means about 1,776 students at Metea would find vocational school helpful for them.
If DeVry or TCD sounds helpful to you, course selection is stressing you out, or you're unsure of your path, experiment. High school is the time to find out your interests. It's better to find out now than later, so go take that career based class that you've been interested in and learn more about what you can do.
View Comments (2)
About the Contributor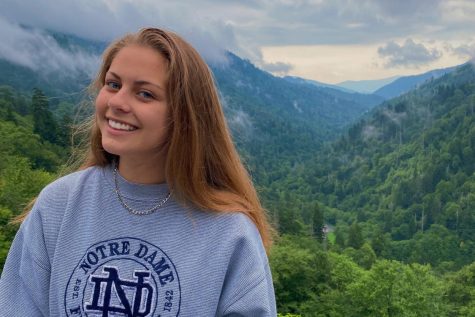 Bella Myers
Bella is a senior and social media editor-in-chief. Aside from the TikTok obsession, you can catch her filming in public for Metea's YouTube channel, "The...