'If Beale Street Could Talk' finds it's strength in every character's story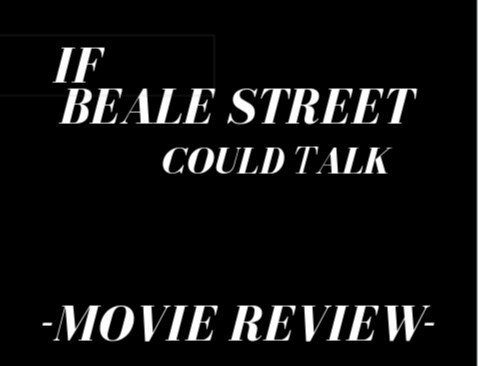 The beauty of If Beale Street Could Talk is in the unembellished study of each character. They are presented as is, with no ambiguity and are all stricken with the burden of what is out of their control, the system that has been lined up against them from birth. The issues become all too personal to them.
Beale Street is Barry Jenkins' follow-up to Oscar-winning Moonlight, based off of James Baldwin's 1984 novel of the same name. Jenkins takes his brilliant humane approach to filmmaking and applies it to the rich story. His work is subtle and very open, his characters in Beale Street are not originally his, but he borrows them for two hours and puts them under a microscope.
19-year-old Tish (KiKi Layne) carries the child of her wrongfully jailed fiance Alonzo 'Fonny' Hunt (Stephan James). The circumstances affect everyone around them. Tensions around the ordeal rise. Fonny's mother, a devout Christian, is critical of the pre-marital sex and "bastard" child. This creates a rift between her and her husband, as well as with Tish's mother Sharon who is played by Regina King. As she tries to prove Fonny's innocence, she goes on a trip of her own.
Fonny is accused of rape by a woman named Victoria Rogers who was too grief-stricken to relive the events that when presented a line up of hypothetical attackers, she chooses Fonny. Although he has an alibi, the friend he was with, Daniel Carty (Brian Tyree Henry), is no stranger to Harlem's legal system. Because Carty is not trusted by the District Attorney's office, lawyer Hayward (Finn Wittrock) and Mrs. Rivers have to plead to Ms. Rogers, who has fled to Puerto Rico.
Stricken by the financial hardships of the legal case, Tish's father Joseph (Colman Domingo) and Fonny's father Frank (Michael Beach) turn to a little bit of crime to find the funds. Tish works at a department store while struggling with the many exterior forces around her. The young puppy love of Tish and Fonny is shown through flashbacks narrated by Tish with lines directly from the 1984 novel. All scored over emphatically by Nicholas Britell's Oscar-worthy original composition.
The standout performance was by Regina King. She brought a level of compassion and motherly warmth to the character who was putting on a tough face in the face of adversity. She was vulnerable in the scene where she flies to Puerto Rico to confront her son-in-law's accuser. King should be a lock to win best supporting actress at the Oscars.
Right below King's performance was the chemistry between KiKi Layne and Stephan James. They sold their character's young love so very well. The flashback scene to the night leading up to their babies conception was brilliant in its' charm. Their scenes where they talk through the phone on their respective sides of the glass were increasingly heartbreaking, but they never lost the love for each other.
The film's score added another layer to the story. The opening number set the tone of Tish and Fonny's relationship. Omnipresent is the word to describe Brittell's score. Although always there, the score never feels overbearing. He worked with Barry Jenkins on 2016 Best Picture winner Moonlight. He would have won the oscar had La La Land, which had one of the best scores of the decade, not came out the same year.
Beale Street and Barry Jenkins had another familiar face working on it. James Laxton did the cinematography for both Moonlight and Beale Street. What strikes one most about Laxton and Jenkin's relationship is the output of the medium close up shot. Portraits of each character throughout the film were amazing deep looks into their importance in the story. Everyone from Tish and Fonny to the cop who arrests Fonny gets this treatment. It adds up to one of the best cinematographer-director relationships in all contemporary film.
Jenkins' visual storytelling skills were on full display. The movie was an interesting adaption of a famous novel and took on deep undertones of race, and injustices in the legal system. The streets of Harlem represented Beale street and other landmarks of the civil rights movement. Tish and Fonny's experiences are not off of real-life examples. This film is powerful and moving in each scene. I'd recommend this movie to anyone. 10/10.
About the Contributors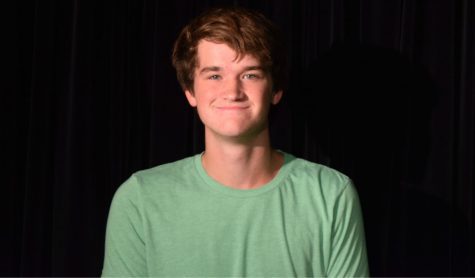 Nate Burleyson, Sports Editor
Nate Burleyson is the Sports Editor and the local blog boy of Meteamedia.org. He is commonly found writing, watching movies, or napping. You can follow...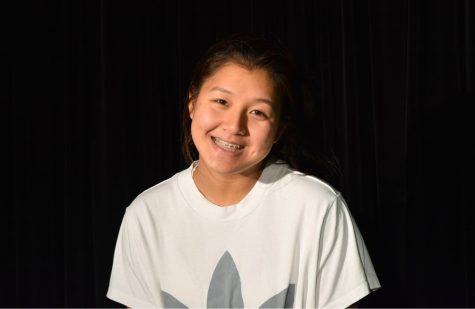 Esther Whang, Graphics Designer
Esther is a senior and this is her first year doing graphic for news paper. She is also part of the swim and water polo team. On her free time, Esther...