Gallery: Winter Dark Horse Gallery
The first Dark Horse Gallery of the 2018-2019 school year took place last Friday. The art department catered a first period showing of the best across the art department. Unlike previous showcases, this one took place within the auditorium hallway as the gallery's new home. It's old placement of A133 led to a hidden away gallery that usually was locked throughout the day. The Art Department was given a grant in order to create a hanging system within the Auditorium hallway and a brand new display case, allowing for the gallery to be viewed by anyone anytime of the day. Over 60 works are currently featured in the new gallery within the hung frames and display cases.
About the Writer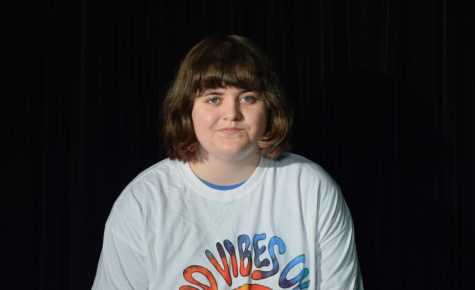 Kennedy Homan, Graphics Editor
Kennedy Homan is a person of many different problems. She likes ducks too much, she throws stuffed animals at people in school, and she has no social life...