Farewell Friday: Veda Keda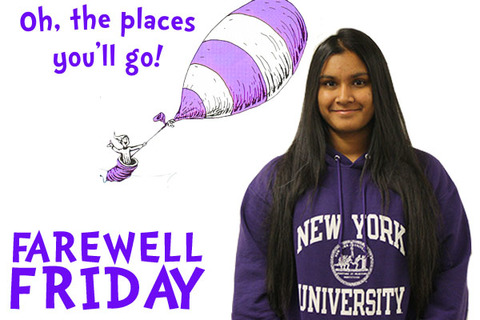 Why did you choose to go to NYU?
I visited NYU two years ago because my cousin lives in New Jersey and I wasn't sure about which college I wanted to go to but after I visited the campus I liked the atmosphere and the student body. It was perfect for me.
What do you plan on majoring in?
I plan on doing a double major. I'm majoring in film and business.
How did you get interested in that career choice?
Ever since I was younger I loved watching movies and I write books currently and when I write I like to envision them as a movie or an episode in a television show and I plan on applying my writing to film.
What was your favorite memory at Metea?
My favorite memory was my first day in Chinese 1 and when we came in. The teacher was talking in all Chinese and I didn't know anyone in the class so I was really scared.
What are you looking forward to in college?
Everything. I'm just looking forward to finally taking classes that apply to what I'm interested in and what I'm going to do in the future. I'm excited to take classes that will help me advance my future career.
What advice do you have for underclassmen?
Take classes that you want to take and just because a harder class might look better on a  transcript, you should take a class that you are interested in and you know you will enjoy. The same thing goes for extracurriculars. Only join a club or activity that you know will be an interesting and fun experience for you.
About the Contributors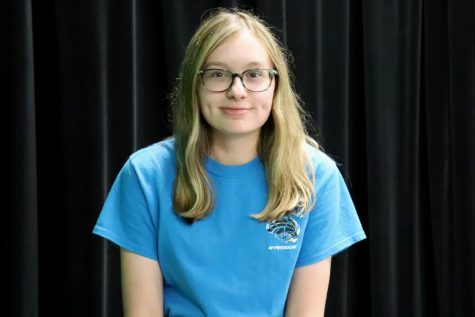 Madison McCalley, Photographer
Madison is a senior, and this is her second year on staff as a photographer and reporter. She is also a part of Korean Club and is manager of Korean Club's...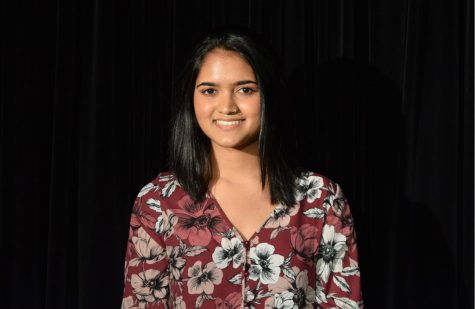 Juthi Saha, Profiles Editor
Juthi is currently a senior and is entering her second year of newspaper as The Stampede's profiles editor. She loves to sing, travel the world, and...