Crossing guard unreliability prompts changes from deans
Multiple days this winter and in the past due to staff absence or other bad weather, no crossing guard was present at the four-way intersection that allows students to cross and enter the building from the student parking lots.
The primary duty of the crossing guard is to "try to monitor when the lights are changing, [so they] can stop the buses from entering and vice versa," according to Merit house Dean James Klappauf. "It's not perfect; it doesn't always work."
The ultimate goal of the guard is safety for cars, students crossing, and buses. While the physical road layout cannot be changed, the system to regulate it with the crossing guard has worked since the opening of the school.
However, issues arise when a crossing guard is not present. "There should always be someone out there now, and I realize that hasn't always been the case. We put protocols in place, even in severe weather, that there should be someone out at the four-way," Klappauf said. 
The traffic regulation system at Metea is elaborate, and many deans' assistants are required to make it move smoothly. In the event of severe weather or a staff absence, the more important intersections becoming prioritized.
"We have a plan in place to make sure we have coverage at that intersection while keeping our staff members safe. If kids are coming to school, we need to have staff out there," Klappauf said. Those measures can include rotating positions or increasing protective gear.
That is good news for students that park in the lot that require crossing that intersection to reach the building. Senior Eric Thompson, who regularly parks in that lot, said, "It's unsafe when there isn't a [crossing guard]. It makes it easier for people to get to school in the morning, especially for those people who are almost late."
However, the crossing guards are allowed to go in when the first bell rings at 7:19 AM. "You need to leave with enough time to get [to school], even if things come up. Eola can get very bad. The earlier you can get somewhere, the better," Klappauf said.
The new measures to ensure students' safety are currently active.
About the Contributor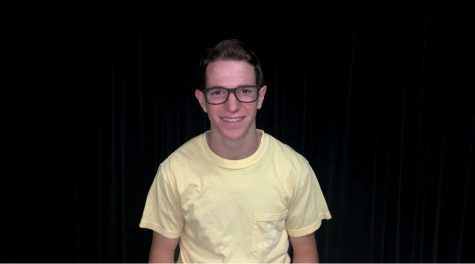 James Turnbull, Headines Reporter
James Turnbull, when not procrastinating, can often be found in the music wing and percussion room. He is a drum major of the marching band, a percussionist...