Boys' Volleyball falls short in home opener
The boys' varsity volleyball team played their home opener against Downers Grove North last night. They fell in 3 sets. Starters from last night's game were juniors Christopher Edelman, Ryan Owens, and Jason Gasser. Senior starters were Daniel Coates, Sunil Bhuvanagiri, Connor Murphy, and Alec Gaertner.
The Mustangs won the first set by three. But the Mustangs fell short of the Trojans in the last two sets. Although they lost the boys were able to keep a close touch during the last two sets. Last night's close game showed the potential of the team. And with four seniors leading the new team this year, the boys are striving to adjust to their new season and coming back stronger.
"We dropped a hard two-set lost against Hinsdale Central [last week], so today we focused on getting back on track and we did a good job doing that. We did a good job of making the plays that we needed to make. As a team, we have a lot of energy and potential. We need to improve on [play] situations to put a ball down when it needs to be put down," team captain Connor Murphy said.
The new season comes with new athletes to fill in spots for the varsity team. And adjustments to find the groove with the team take some time. For example, communication and regrouping the team was an important asset to never dialing down the energy. "I think one thing that we took away from was that we've seen how good we can be as a team. I think that everyone can play and we have some really good pieces this year. We just need to need to get everything locked in," Murphy said.
No matter the outcome, the Mustangs had to keep each other in check to gaining the next point. "You just gotta play it point by point. You can't remember what happened on the last point. It's just volleyball, just go out there and put the ball down," middle hitter Alec Gaertner said.
Along with the new season, there is an opportunity to reveal the strengths and weaknesses of the team. "The biggest thing is communication, as long as everyone knows what's happening and communicating to one another to what's going on whether it's blocking or an off-ball," right side hitter Daniel Coates said. The Mustangs already have a good idea of what they want to work on while celebrating their improvements at the same time. "Opposed to yesterday, our serving was a lot better and our hitting was much stronger. We had a lot of people swinging hard. Ryan and Connor were swinging well. The hitting and serving were the two biggest pieces in today's game," Coates said.
The Mustangs have a lot in store this season and with the excitement of an even stronger season. The determination among team members is what keeps the wheels moving forward. Like most goals, the pieces are there, it's putting them in the right place at the right time.
"I think we saw improvement and that's what we're looking for after last night's loss against Hinsdale Central. We wanted different energy and we got that. The guys were competitive in all they did tonight. We came up short at the end, and that's all fixable things that we can fix in the end," head coach John Aister said.
The Mustangs are set to play their next game at Joliet West High School this Friday.
Leave a Comment
About the Contributors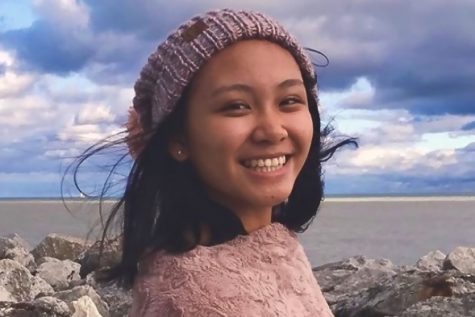 Leland Pan
Leland is the Editor-in-Chief of Metea Media. She was a sports Reporter her sophomore year and the sports Editor in her junior year. After spending two...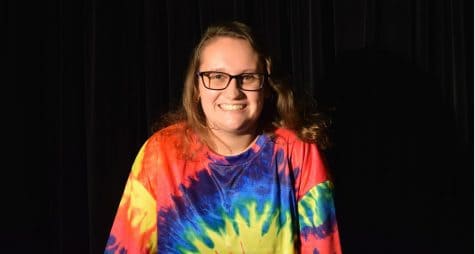 Kellie Foy, Magazine Editor-in-Chief
Kellie is a senior entering her third year of the Stampede. She is the Magazine Editor-in-Chief and has been a sports writer for the past two years. She...