Farewell Friday: Soham Patel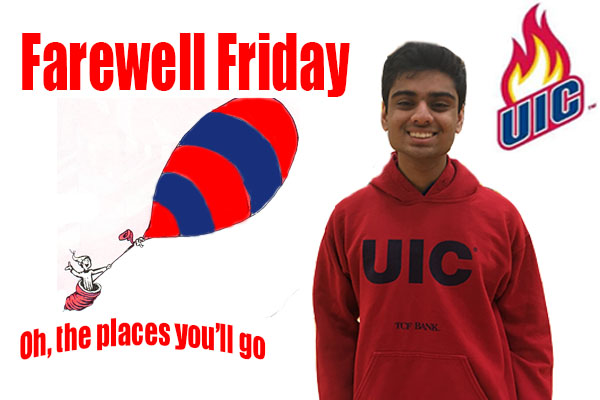 Where are you going to school?
The University of Illinois at Chicago (UIC)
What do you plan on majoring?
I plan on studying computer science.
Why did you choose UIC?
I chose UIC because I actually liked the campus a lot. The campus was perfect for me because it is in the city and not too far from home. It has the academics that I think I need because I got into their honors program and I was very excited about that. My family members also went to school so I wanted to continue the legacy there.
What made you be interested in Computer Science?
I became interested in computer science because of my dad, since he is also a computer scientist. Ever since I was younger I have always looked up to him as a role model. It is also a very cool topic that I happen to like a lot. Thanks to him, I then became motivated to go into that field.
What part of college are you looking forward to?
There's a lot. I like the idea that I am able to do make my own schedule and do things at my own pace. I like how we can do things based on our own abilities and improve from there. I am looking forward to meeting new people from different places.  Also, I think it's a good way to gain more independence since I won't be with my parents as much. It is also great because a bunch of my friends are also going there so I'm really excited to spend time and go to class with them.
Do you have any advice for the underclassmen?
Don't slack on your grades because it comes back to bite you!
About the Contributors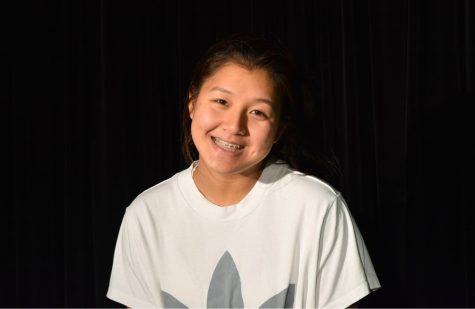 Esther Whang, Graphics Designer
Esther is a senior and this is her first year doing graphic for news paper. She is also part of the swim and water polo team. On her free time, Esther...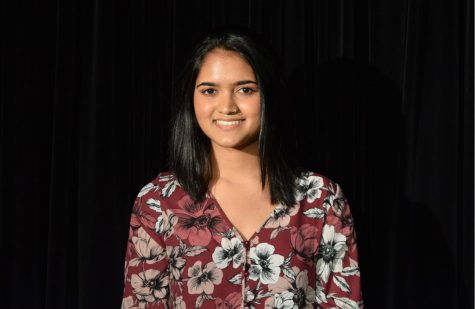 Juthi Saha, Profiles Editor
Juthi is currently a senior and is entering her second year of newspaper as The Stampede's profiles editor. She loves to sing, travel the world, and...