Boys Tennis team focuses on mental strength
As temperatures rise, the intensity increases for the boys' tennis team. The Mustangs played against St. Charles North High School yesterday afternoon. Winning sets from tonight included with the help of Vittal Harith, Nikunj Tyagi, Varun Ramprakash, Erik Thompson, and Jack Hurst. Despite the personal accomplishments, Metea concluded to a heart-wrenching loss to St. Charles North 3-4. As the season goes on, it can only be more riveting with more competition from new schools outside the DVC.
"I won the second set, but today I made a few errors at the beginning of the tiebreaker, so I had the momentum going. I think I could have reset my mind a little better and just thinking about it point by point," senior Sarat Sadram said.
Staying on top of the water is not always the easiest thing with a sport such as tennis. Every match is different and the hiatus of a ricocheting ball can slow down the momentum.
"I expecting to be aggressive out there, but my opponent was just giving everything back. I talked to my coach and he told me to chase the pace it and slice the ball to lead, but it was a tight match," sophomore Vittal Harith said.
There comes a time when athletes need a recap about the three main aspects to being a "great" player. News flash: it doesn't have to do with the score, it is the body language and mentality. Especially with a new competitive season, what is happening between the ears is a crucial component to resilience. "To be honest, it is not my strongest skill," Harith said. "Freshman year I was really struggling to be mentally tough. Now that after getting in a lot of more matches this year, I am able to really think about everything better."
Despite the rocky road, the placement of the team is promising for a strong momentum this season. "I'm excited that our team is really young. Going through the second, third, and fourth lineup we have a strong team, and with the depth with our lineup, we can take a lot of schools this season," Sadram said.
Leave a Comment
About the Contributor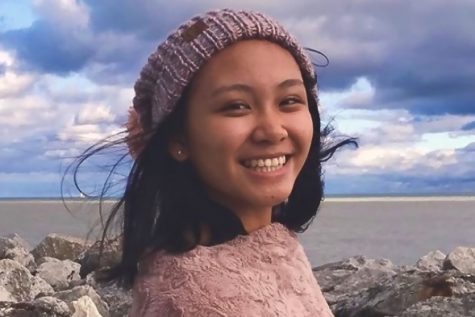 Leland Pan
Leland is the Editor-in-Chief of Metea Media. She was a sports Reporter her sophomore year and the sports Editor in her junior year. After spending two...