Humans of Metea: Zachary Cook
Everybody enjoys having fun with their lives, especially after a long day of work and school. But Zachary Cook is living his best life as he thrives on several aspects of media. His favorites include gaming, anime, drawing, and Youtube. His kind-hearted personality and passion for all his interests make him an incredible part of the Metea community.
This article is one of four Humans of Metea that are in association with Autism Awareness Month, where we will be covering different students of our school who are on the spectrum and showcase them for the amazing individuals that they are. You can read our previous Autism Awareness Month article about Ursula Sturgeon.
What are some of the activities that you take part in at Metea?
I study first off. I also participate in other events like Gamer's Club, Anime Club, and also Team Sports, which I am super competitive about. I usually play games like basketball and ultimate frisbee, which are going on right now.
Is there anything you do in your spare time?
I mean, I dance. I was in Track 3, but I was not really good at dancing. My movement was not as fluent. I do play a lot of Nintendo games such as Smash Bros, Pokemon, Mario Bros, and games like that.
Why do you enjoy Nintendo Games?
I honestly feel like Nintendo has been around with us since day one and I am a huge supporter of them.
You are also really into anime. What are some of your favorites?
Oh boy, there's a lot, like Sword Art Online and Senran Kagura, which is about female ninjas. I just like watching anime because I do not have anything else to do.
You also do a lot of drawing and Youtube. Is there a reason for these passions?
Because I like expressing my artistic personality on paper, but it is mostly private. I do a lot of Nintendo gameplay, such as Splatoon 2, Pokemon, and Smash Bros. I plan on posting videos as soon as I get out of high school.
About the Writer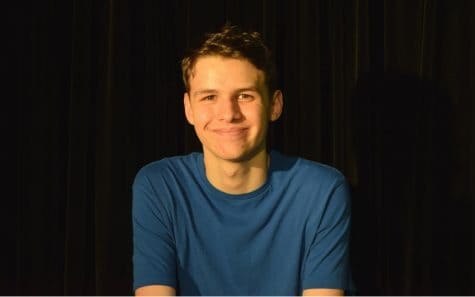 Ben Weiss, Perspectives Editor
Ben Weiss is a senior perspectives editor and writer. It will be his second and last year on The Stampede. Other activities he's involved in include...