German Students Experience the Customs of American Schools
A group of German students came to the United States for twenty days, staying in New York for five days and for fifteen in the local Aurora area. They have been attending classes like American  students and experiencing what differences the American lifestyle and the American school system have to offer, compared to Germany.
The German students are funded by a program that helps the students look past important themes and vital concepts that are applicable in today's world. "We get the money for our stay here through a program called the German American Partnership Program (GAPP) which allows cultural exchanges between students in the U.S and Germany. As students, we had to focus one of three themes, technology, media, and environment to write about it to give to our teacher," sophomore Marie Christmann said.
The students also felt many differences in the classrooms when comparing them to the ones in Germany. One that stood out was the relationship between teachers and students. "The atmosphere was quite different, especially between the teachers and the students. Here in the U.S they have better relationships. Teachers are more like 'work helpers' and not the authority people that just do their job. We have some good, friend-like teachers but not that many," Christmann said.
Many students found that there were many different norms between the schooling systems as well. The policy for special needs children is followed differently in Germany than it is in the United States. "One thing I found really amazing was that the special needs people are included in normal lessons. Back in Germany, we have special schools for special needs kids. I had also previously thought of American schools as being more stricter and being stern about wearing school uniforms and stuff but that's actually not the case as far as I've seen," junior Yasmin Hildenbrand said.
When asked if the students enjoyed these travel exchange programs, students shared how they felt more confident in the language after going to different countries. "I think that schools should have more programs like these because at our school, there are actually three exchange programs, two for learning English (the Netherlands and the USA) and one to learn French (France). These programs just help you feel more comfortable using the language and not having to feel bad if you make mistakes while speaking,"  Christmann said.
View Comments (2)
About the Contributor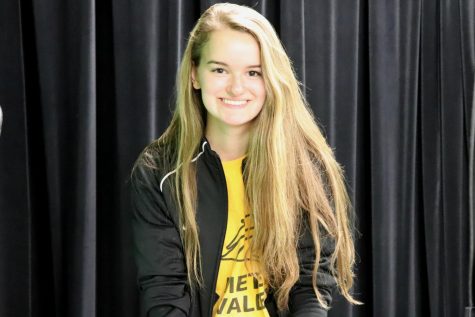 Noelle Smagala, Website and Social Media Editor
Noelle Smagala is a senior, and this is her second year on staff now as social media Editor and website manager of Metea Media. Though she has loved writing...