Farewell Friday: Kriti Chawla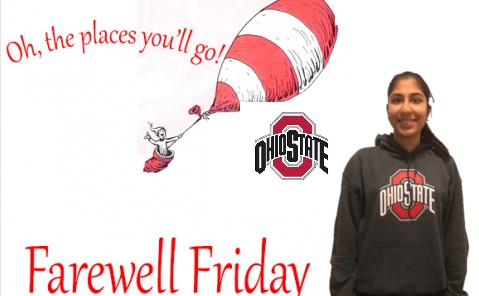 What made you choose Ohio State University?
Ohio State University gave me a lot of opportunities, it is located in a city, and has a large population. To me, that's what I looked for in a college. Along with that, I really loved the campus when I went to visit.
What do you plan on majoring in?
I plan on majoring in both Journalism and Visual Communication Design!
What made you interested in this career choice?
Writing is something I have always loved and been passionate about – even essays! Journalism to me is perfect because it allows me to go out and explore and implement my love for writing along with it. Another thing I love is graphics! Using apps like Photoshop, Canva, or other editing sites, is something I have always enjoyed and want to further study.
What is your favorite memory at Metea?
There were so many great moments at Metea, but the one I loved the most was when my AP 3 teacher Mrs. Thomas did a cartwheel without warning in front of the whole class.
.
What are you most looking forward to in college?
I'm most looking forward to making friends and working on my career.
What advice do you have for underclassmen?
Find whatever it is you have a passion for and do something with it. It may sound cheesy, but there's nothing better in the world than being able to express yourself with whatever you love.
About the Contributor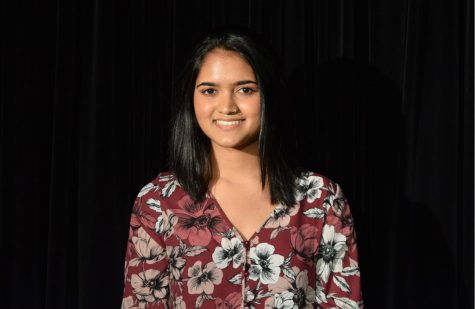 Juthi Saha, Profiles Editor
Juthi is currently a senior and is entering her second year of newspaper as The Stampede's profiles editor. She loves to sing, travel the world, and...