Saahil Sadhwani cuts his hair for a cause
Senior Saahil Sadhwani recently donated his hair to an organization called Children With Hair Loss. This nonprofit organization provides hair replacements to children and young adults facing hair loss due to conditions like cancer, burns, and trichotillomania. Initially, Sadhwani was simply bored of the same haircut, and decided to grow his hair out. However, he later had a deeper realization.
"Eventually, I realized that some people just don't have the opportunity to change their hair like I do," Sadhwani said. He then discovered the organization, which provides wigs to children for free, and decided to donate.
"They ask for about eight to 10 inches, so I donated eight and a half inches of hair. Once your hair is cut, you bag it up and fill out a donation form to be sent to the organization," Sadhwani added.
Sadhwani is also raising money through CrowdRise by GoFundMe (the page is linked below). He has already surpassed his fundraising goal of $500, and hopes to continue raising as much money as possible.
Sadhwani noted that it is important to "raise awareness, because the conditions are not just limited to cancer." With any condition, the effects of medical hair loss are not only physical, but psychological as well. Providing wigs to children can help boost their confidence and give them back a lost piece of themselves.
Sadhwani plans to possibly donate his hair again in the future, and will continue to make monetary donations to the organization.
For more information about Children With Hair Loss, click here.
To learn more about Saahil's fundraiser, click here.
About the Contributor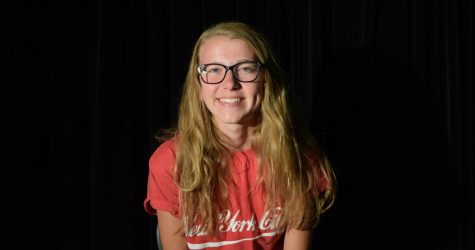 Riley Burgoon, Photographer
Riley Burgoon is a senior entering her first year on staff as a photographer. Outside newspaper, she is also a part of Marching Band, Wind Ensemble, and...