Gallery: Improv Senior Night
Mustang Improv performed their last show of the school year on Friday. Teams Bed Heads went against The Geek Squad with seniors Paige Green and Dhrtvan Sherman as captains for this senior night event.
Throughout the night, the improvisers topped previous scenes. There wasn't a single game that went by without laughter filling the Black Box Theater. The show also included the most audience participation yet, with audience members being bribed, jailed, or stared at with intense eye contact for a whole scene.
After intermission, all four seniors of Mustang Improv received roses after Oscar Winning Scene. In the end, The Geek Squad reigned supreme. The winner's choice games of props was chosen, and Ms. Walker and Mr. Lundy joined Paige Green and Dhrtvan Sherman for one last hurrah.
About the Contributor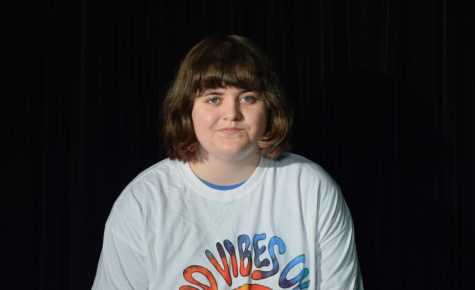 Kennedy Homan, Graphics Editor
Kennedy Homan is a person of many different problems. She likes ducks too much, she throws stuffed animals at people in school, and she has no social life...