Girls' lacrosse seeks out a win against Naperville Central
The Valley Girls' Lacrosse team wrapped up their regular season last week 12-5, and 4-2 in the DuPage Valley Conference. With second place in the conference, the heat does not end there. They took home the sectional opening win last night against Naperville Central 16-7. "We had a pretty good knowledge of what we were going against and how their defense looked to get some goals," sophomore Audra Thompson said.
There was no question on the momentum that the girls would bring to the table. Attacker Ragan Kueltzo immediately took the team down the field to bounce in quick points. The Naperville Central Redhawks were beginning to look uneasy, and the Valley girls took it to their advantage."We felt confident heading into this and had been peaking at the right time," varsity head coach Sean Storin said.
Nothing was stopping the girls from stretching the Redhawks thin. The Valley defensive line kept the doors closed from Central, while the offense took control of raking balls and kept the goal attempt open. Despite the clustered dash to find the ball, the girls continued to move up the offense for the consistent goals.
The second half of the game saw the teams flip control. The five-minute halftime allowed the Redhawks to regain their momentum and stretch out the time in possession of the ball. "I would say we need to spread out more and communicate with each other better," junior Lily Hoffman said. Looping around the Valley players, they sank in many goals. "We need to work our second midfield line, that was where we fell apart and making sure we dominate the draw and have possession of the ball," Storin said.
The Valley face off Naperville North at Waubonsie Valley for the sectional semi-final tomorrow.
View Comments (1)
About the Contributor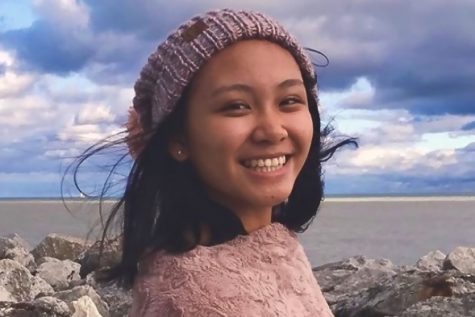 Leland Pan
Leland is the Editor-in-Chief of Metea Media. She was a sports Reporter her sophomore year and the sports Editor in her junior year. After spending two...