Class of 2019 say goodbye at senior brunch
Senior brunch honored the Class of 2019 yesterday, as it has honored seniors for the last three years.  Along with the seniors, Student Government sponsors and other administrators attended.
"Senior brunch is a social opportunity for seniors to celebrate." said senior brunch sponsor Ann Cluxton.
Directly following graduation practice, brunch is held at the same location as senior prom.  Typical brunch food is served, including eggs, potatoes, biscuits (with gravy), and waffles. Seniors pay $10 in order to attend the event.  Besides eating food, other activities include reading senior superlatives, announcing winners, socializing and saying  goodbyes with tons of pictures.
"The end of senior year is very bittersweet because we get to enjoy a lot celebrations with friends, senior brunch the last.  Taking pictures was my favorite part because it was the last time, besides at graduation, that I would see all my friends and classmates and have the opportunity to take pictures with them," senior Tess Thompson said.
Although parents and students of other years are not allowed to brunch, seniors will have their final moments with close ones as they graduate on Sunday, May 26.
"This event was definitely a wake up call that we only have a few days left together before we become Metea Valley Alumni," Thompson said.
About the Contributor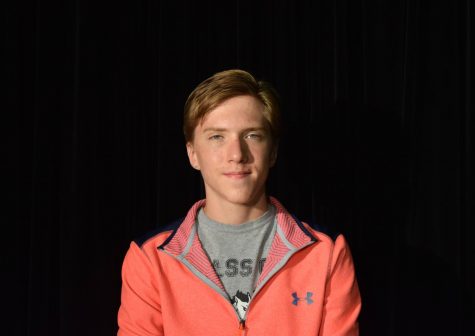 Todd Redman, reporter
Todd Redman is a sophomore who is involved in extracurricular activities such as marching band.  He plans to shortly join Improv Club, Literary Magazine,...