Yearbook staff wrapping up loose ends in senior supplement
Students have been busy signing each other's yearbooks since they came on out May 14, but the Metea Valley yearbook staff is still working hard on the senior supplement, which will be mailed to seniors over the summer.
In order for the yearbook to be published before school gets out, the yearbook staff has to wrap up their coverage before spring break.  In order to capture the events in the senior season, the yearbook staff creates a senior supplement.
"[The supplement] will consist of graduation, prom, some of senior brunch, senior superlatives, and senior assassins," Editor-in-Chief Ellie Cast said. It will also include a music page for all students that includes music groups that were not featured in the original pages of the yearbook, and a senior page with photos of seniors who did not appear in the original yearbook.
The supplement comes at the end of a full year of capturing the school's memories.
"We start actually covering and putting things in the book like mid- to late-September, and we submit it in the middle of March," Features Editor Gabby Morin said.
This year, the Yearbook's theme was Illumination, which was created in order to pay tribute to the tenth year of the school being open.
Some sections of the yearbook are harder to cover than others. For sports such as Rugby and Ultimate Frisbee, which are not only at Metea, it is hard for the staff to go out and cover those sports. It takes them longer to make those pages, and more members of the staff need to work on them.  Because some of the events that took place later in the year, the yearbook staff did not have enough time to add many pages about those events.
The yearbook staff has bonded quickly because they connect over the creation of the yearbook. "We're all like one family, we're all just there cheering each other on," Copy Editor and Public Affairs member Madi Satinover said.
Students can still purchase the yearbook.  If a student is interested in joining the class, they can contact yearbook adviser Kristen DiGiorgio-Kadich.
About the Writer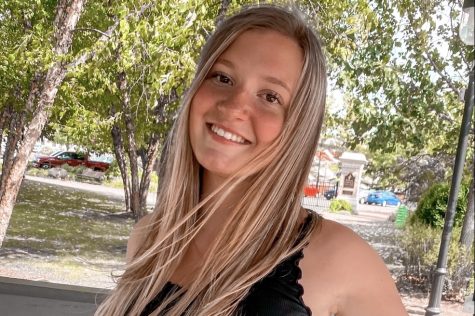 Alexandra Guckel,
Alexandra Guckel is a senior and is the Print Editor- in-Chief of the Stampede for her third year on staff. If she is not doing schoolwork, you can usually...