'Hollywood's Bleeding' shows a new side of Post Malone that's entertaining for all
After four Grammy nominations, two American Music Awards, one Billboard Music Award, and one MTV Video Music Award, you could say singer and songwriter Post Malone has made quite a name for himself. His two previous albums "Stoney" and "Beerbongs & Bentleys" made everyone turn their heads and wonder who exactly this singer and rapper is in the music industry. Due to the lasting success of his albums, fans have been eager for the release of his newest album, "Hollywood's Bleeding", which the public can listen to as of last Friday.
Before the album released, four of the songs were already available. The first, "Wow.", was released at the end of December in 2018. The entertaining and attention gaging beat that accompanies this song is clearly revealed through its large success since its release. The second, "Sunflower", however, did not create the same appeal for me. Accompanying the award-winning animated film, "Spider-Man: Into The Spider-Verse", this single was pretty catchy when it was first released. However, after being overplayed and, in my opinion, overhyped, it does not live up to the amazement experienced when watching the Marvel film. The final two that were originally released were titled "Goodbyes" and "Circles". These songs took a little bit of time to grow on me, but I eventually came to find myself enjoying both of them.
Once the rest of the album was released, there was a good chance that anyone wearing headphones at school was listening to it. The stakes were high for Post Malone, given that he had a large reputation to uphold. And, boy, did he live up to it. The main reason why I find this album so appealing is because of the diverse set of genres throughout the songs. Once you press play on the track, you can find a little bit of everything. Whether it's rap, pop, rock, or alternative, Post Malone has provided it.
Despite my enjoyment of the album as a whole, some of these songs definitely rank higher than others. One that really stands out is "Allergic." This song brings out a more pop style and less of the rap that Post Malone is known for. It has a catchy beat and lyrics that are easy to sing along to. Another that is similar to this is "A Thousand Bad Times". It provides the same pop style and a chorus that is hard to get out of your head (in a good way). "Enemies" ft. DaBaby is another song that ranks fairly high on my list. This one is much more similar to the rap style that you can find Post Malone previously performing. It's similar to the songs we fell in love with before, while still providing a unique beat to listen to.
One song that does not sit as highly for me is "Take What You Want" ft. Ozzy Osbourne and Travis Scott. It's not bad, however, it's very different from the current popular music. This song definitely takes on a more rock n' roll genre (it does features one of the most famous rock artists), but doesn't grasp the same appeal as the others do. It seems like an attempt to gather in an older audience, but didn't gather my attention as much as the others did. Not what you would think to hear from Post Malone, but it's something new and unique.
Overall, I would definitely recommend Post Malone's latest album, "Hollywood's Bleeding". It shows a new side to this artist and presents new styles that you wouldn't normally expect from him. I enjoy all of the songs and many of them on this album reach my list for top Post Malone singles. Whether you're hanging out with your friends or all alone, this album has a song for every mood. 10/10 would recommend.
View Comments (2)
About the Contributors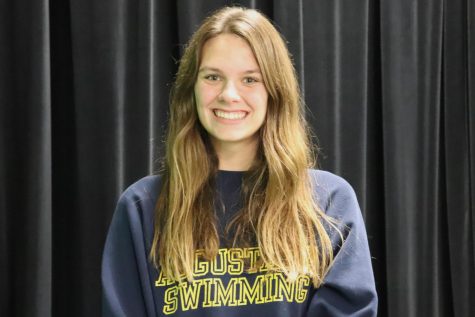 Elena Buscher, Sports Reporter
Elena Buscher is a senior and sports reporter. When she's not catching the play-by-play for the Metea Valley sports teams, you can find her performing...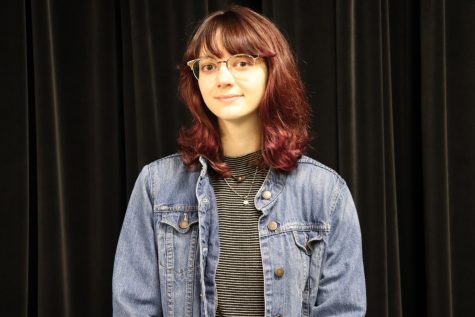 Madi Lumsden, Graphics Designer
Madi Lumsden is a very outgoing person. She is often seen around the art hall playing her ukulele, carrying her pet mantis, Pepperoni, or ranting about...