Poetry Club starts a new year with high goals
Mara Porada decided to create Poetry Club in March last year after volunteering and judging at Louder Than A Bomb, the largest poetry festival in the world.  There, she saw representation from local schools such as Neuqua and Mooseheart. This year, a couple of students teamed up with Porada to take on the official organization of Poetry Club. 
Poetry club is a mixture of almost all poetry and creative writing.  "Poetry club is not specifically slam poetry or spoken word. We wanted to create something in between Poetry Out Loud, Slam, and Spoken Word," Poetry Club sponsor Porada said. 
Padmalekha Danturty has been involved with Poetry Club from its inception said.  "It is a great way to express some things that you are passionate about, either issues or fun activities you find interesting," Danturty said, stressing that Poetry Club allows you to express your creative spirit.
Poetry Club includes several competitions.  In the past, there have been only a few students who get involved in competitions.  Members of the Poetry Club are hoping the number will grow this year.  
"We have a school competition. The winner will then go to the Poetry Foundation in the city where they compete against regional schools and then to state and so on," Porada said. Poetry club is very flexible and meets the first and fourth Tuesday of the month in room H203.
Patience is required in order to create a club.  "The first two years of the club are probationary but it will still get on the website so people can hear about us.  After two years we will be funded so we could possibly go to LTAB," Porada said. When creating a club, the creators also need to recruit people to join. 
"During the activity fair we got a few names down on a list to prove that people want to join to help become an official club. Hopefully, after our first performance people will find out what it is about and want to join," Danturty said.
Leave a Comment
About the Writer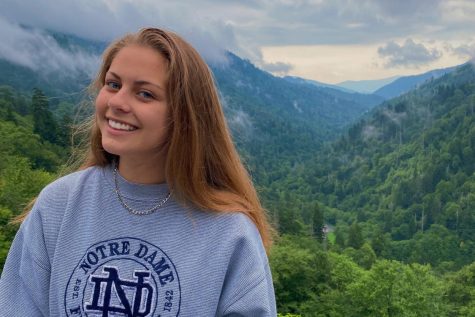 Bella Myers
Bella is a senior and social media editor-in-chief. Aside from the TikTok obsession, you can catch her filming in public for Metea's YouTube channel, "The...