Girls' golf rough season is winding down with team spirit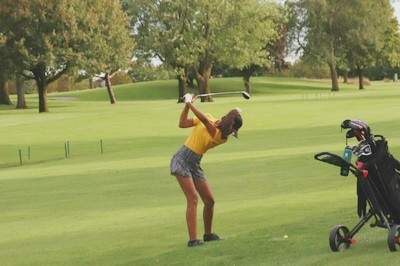 The girl's varsity golf played their last head to head match against Waubonsie on Wednesday. On the third day of a three day stretch of matches, they had previously played Batavia and Neuqua Valley. Yesterday at Springbrook Golf Course, they did their best and played well, but sadly fell as they lost to a score of 195 -169. Abby Terada led the way for the Lady Mustangs as she shot a 47. 
All the girls had a fun time, and the newcomers loved getting used to the course that they have only played a few times this season. Everyone was excited to play the enjoyable Springbrook Golf Course more than their last match at Stonebridge Golf Course.
''The hard thing is coming from Stonebridge where the greens are really fast here, to where the greens are a lot slower" varsity head coach Brad Lange said. ''Yeah, I think just in general, it's quite a bit easier- the greens are a lot easier. Stonebridge is pretty windy and more open so it makes it for a tough course.''
Everyone was also happy with themselves as they had all improved their game from the beginning of this season. Whether it was hitting more greens or learning how to not have the wind affect them, they all learned and improved something.
''My short game has definitely gotten better. I'm able to get onto the green in fewer shots and then be able to putt less," junior Jessica Leibfritz said
As this year's golf team is partly inexperienced, especially since there are six freshmen on the team, Lange didn't want to have too high of expectations for his team and overwhelm them. He wanted all the players to have a lot of fun and to learn new things that will help them for next season.
''We have a very young team, so scores this year really didn't matter. I know it sounds weird coming from a coaching standpoint, but I just want them to develop their game as much as possible. When not having fun, it's hard for them to get better and to not practice and play hard,'' Lange said. 
Lange was also pleased with the team as they have been very mature. Along with having a great attitude, this year's team players have helped each other out and made sure each one of them was doing well. They met his expectations that were set at the beginning of the season and he is proud of them for doing the best they can in a tough conference with teams like Naperville North and Naperville Central High School.
Up next, the girls' golf team plays their last invite of the season at the Naperbrook Golf Course. The match is at 8:00 a.m. this upcoming Saturday on Sept. 28.
View Comments (1)
About the Contributor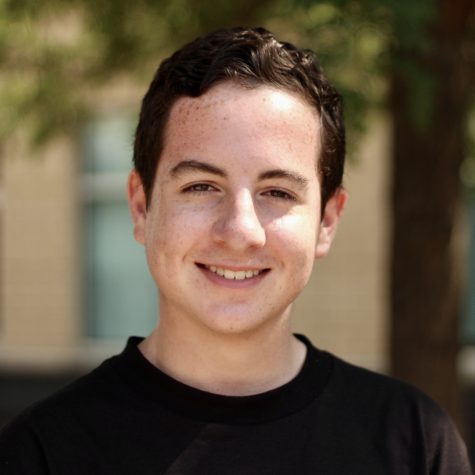 Tyler Perry
Tyler is the Copy Editor for Metea Media. This is his third year with the Stampede and was previously a Reporter and Editor for the sports section. When...