Stampede Staff Playlist: October Edition
8 6 by Dasu
Contributed by Brandt Ward
Probably one of my favorite songs of all time has a wonderful beat with amazing anime-like art. The story is very complex which is completed with Dasu's other songs. The way the song sounds so beautiful and upbeat for such a weird song, anyone who likes foreign electronic songs will fall in love with Dasu's work.
Bad Apple by Alstroemeria Records
Contributed by Brandt Ward
Bad Apple is one of the most influential japanese songs ever. The lyrics and the music combine so well together to provide sort of a weird erratic feeling of sadness and energy. If someone hasn't tuned in to this fast-paced song at some point in their life, I highly recommend it. Most who have listened to it rate it very highly.
All I'll Ever Know by OWEL
Contributed by Madi Lumsden
OWEL is a band known for their use of classical instruments mixed with alt rock. "All I'll Ever Know" Combines both in a melodic and enchanting way. A song about love and giving away more than you have, mixed with the minor tone is memorable. As a long-term fan of this band, I highly suggest it to anyone looking for a unique and mysterious change in music.
Let's Go by Stuck in the Sound
Contributed by Madi Lumsden
What a bop! From the catchy baseline to the incredible guitar solos, I could never forget this song. It's a mix of alt-rock and classic rock, with a great headbanging tone. The lyrics themselves may not hold much meaning, but I haven't been able to get it out of my head for 2 years.
Chinese New Year by SALES
Contributed by Madison McCalley
This is a slow but upbeat song that is great to listen to all year round. I first heard this song on TikTok and I've loved it ever since. I think the artist has a unique voice and this song makes me want to dance every time I hear it. I think this is a go-to study song as well. 
 Wait a Minute! by WILLOW 
Contributed by Madison McCalley
 This is the type of song that feels like it's from a different time period. When I first heard this song, I thought it was from the 80s but it turns out that it's from 2015. I love the feel-good vibes that this song has and the lyrics are really fun to sing along to. 
 All for Us by Labrinth ft. Zendaya
Contributed by Noelle Pryor
I've been pretty obsessed with HBO's Euphoria lately, so I've been listening to this a lot. There are three versions of this song you can listen to, and all three are great in their own ways. First, there's the original, which only features Labrinth. He has a very nice voice which can reach higher pitches, which I appreciate. Second, there's the show version, which has both Zendaya and Labrinth, this version is my favorite. Both of their voices go together very well. Lastly, there's the version that's in the show, which only features Zendaya and has a music video, which I DON'T suggest you watch without finishing the show due to reasons. This version even has a marching band in the background. This entire show is great (music very much included) and I hope to write about it in the future.
Ring a Bell by Death Grips
I'm always open to talk about Death Grips. For this song I had to do the instrumental due to the original being too explicit. This is hands down one of my favorites songs by them, and I think it's a common favorite. This group really isn't for everyone, which I know for a fact by the reactions some people have. Once you get past the "What am I listening to" phase, you can grow to actually love this group, which was the case for me, because there's days where all I listen to is Death Grips. For this song in particular, the instrumental is stellar and MC Ride's delivery of the lyrics is amazing (as always). If you're into experimental hip hop, please give this song a listen, and eventually Death Grips' discography as a whole.
September by Earth, Wind, and Fire
Contributed by Claire Baffes
Although the twenty-first night of September has come and gone, Earth, Wind, and Fire's hit deserves a little recognition. The song has been memed into the ground but there's a very good reason behind it. "September" has all the retro-funk Earth, Wind, and Fire is known for while remaining relevant way past when disco was cool. This song is one of many that have stood up to the test of time. So, groove on as you remember the 21st night of September. 
 Boogie-Woogie Bugle Boy by The Andrew Sisters
Contributed by Claire Baffes
Description: It wouldn't be fall without football, and that can only mean one thing: Marching Band! The Andrew Sister's WWII hit is a feature of the Metea Valley Marching Mustangs' halftime show this year. The song itself is nothing too special, it's just a piece of WWII-era tradition. But, it's loud, brassy, and many other things songs of its time are defined by. "Boogie-Woogie Bugle Boy" is, to put it simply, just fun. It's old-fashioned swing, sure, but the song is enough to make anyone get up and dance. Even the marching band.
View Comments (5)
About the Contributors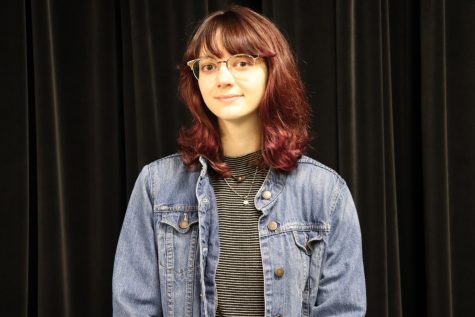 Madi Lumsden, Graphics Designer
Madi Lumsden is a very outgoing person. She is often seen around the art hall playing her ukulele, carrying her pet mantis, Pepperoni, or ranting about...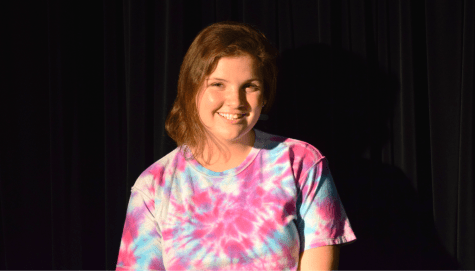 Maddie Crabtree, Metea Media Editor-in-Chief
Maddie Crabtree is a Senior and the Editor-in-Chief of Metea Media. She has been on staff for three years and has a huge passion for all things journalism....