Ameer Vann's EMMANUEL is a mixed album with a mixed reception
Ameer Vann has returned to the media after a 2-year hiatus from the online world. His revival started with an online post, where he stands below an advertisement for a solo album called "EMMANUEL". Whether or not you like Ameer Vann, it is hard to refute his talent as a rapper. Ameer Vann is a former member of the popular boy band/rap group Brockhampton. He was a significant member of the group, from being one of the original members to being on the album cover of all their "SATURATION" albums. To many, he was the best member of the group, and to others, he was baggage to the group. Shortly after the release of "SATURATION 3" things went downhill for Ameer. Rumors and accusations of sexual misconduct starting to rummage through the media. In the end, Ameer Vann would no longer be a member of Brockhampton. He disappeared, and for a while, it was uncertain if he would reemerge, let alone find success; therefore, it has left mixed emotions and a question: will he be able to come back?
"EMMANUEL" is the debut album of Ameer Vann. Along with that, it is his first release since 2017. This album is the first step of Ameer's solo career; "EMMANUEL" is the first step to self-identity. Now that he is on his own, he has free control over how he wants everything to sound like. Ameer offers six songs: "Emmanuel", "Pop Trunk", "Glock 19", "Los Angeles", "Sunday Night", and "Plastic". Do the two years reflect the quality of the album? No, but does it reflect the change? Yes.
"EMMANUEL" is an album controlled by the lyricism and rap style of Ameer Vann. With vulnerable lyricism, we see a new side of Ameer: a tormented man. Although Ameer has never been shy to rap about his troubled past, he is uncomfortably vulnerable. He does not convey himself as the same street-hardened criminal. He has that mentality, but it is clear he has more to say. His words are a cry for help to save him from damnation. The album is his judgment day, and the lyricism proposes a question: is the man pure or evil? The lyricism is good, but how does everything else compare? The instrumentals are, at times bland and monotonous, but they perform well on a technical aspect. The lyricism is precise and poignant but also repetitive. 
"Back home with my mama, I had to run back to Houston" and "I fell in love with Los Angeles, I lost my friends to Los Angeles" self-reflect on his plight; however, these lines plague the album. This album's weakness is versatility. It rarely changes in tone. He raps with the same enthusiasm for five-sixths of the record. What comes is genuine, but you can't help drift past his lyrics. For an album built on lyricism, it is disengaging. The songs rank from "Emmanuel", "Los Angeles", "Plastic", "Glock 19", "Pop Trunk", and "Sunday Night": "Emmanuel" being the best and "Sunday Night" being the worst. "Emmanuel" is the most refined song, running like a monologue of chaos. Its minimalistic production approach and morbid presentation are bona fide.
On the contrary, "Sunday Night" is dull. It does nothing for the album, but it is competent enough to give it an examination. Imagine a song without the characteristics of an artist, and that is "Sunday Night". "Pop Trunk" is a decent song with an attractive presentation, but it is nothing special. "Pop Trunk" is a lot of flash with little substance in the end. "Glock 19" is an incredibly formulaic song. It is like I heard this song even before listening to it. It could easily be the most annoying song; fortunately, it has the technical proficiency this album needs. It is produced well, and Ameer knows how to work with it. Technicality saves this song from eternal boredom. Onward to "Los Angeles": the second-best song. The production is a beacon of creativity. It is fresh and rich in identity.
For once in this album, Ameer is engaged with the music. "Los Angeles" is an excellent example of how the album could have turned out if it had more personality applied. And now with "Plastic": the third best song. It stands right in the middle of the spectrum. Not much could be said of "Plastic". It is an adequate song with simple production and lucid flows. It is not marvelous, but it is far from terrible. Overall, this album is a 6.5/10. It does not soar past expectations, but it does not disappoint either. It accomplishes its goal while also pleasing the people. The sound is dull, but his lyricism and style make it worth a listen.  
Will he ever make it to his previous status? Not likely, but will Ameer Vann make a comeback? Most likely. This album proved he has the potential to operate his career. He has to figure out his artistic direction; however, he is not bound to a group to succeed musically. With a dedicated and passionate fanbase, Ameer Vann can come back.  
 With that being said, what will Vann's comeback do to the fanbase? How will this affect listeners? What about his alleged victims? His fans? How is Brockhampton reacting to his rise from the grave? Will this further divide the Brockhampton fanbase? Is it possible to be a fan of Ameer Vann and Brockhampton?
Ever since the departure of Vann, fans have been somewhat splitting by the second, and that split is only getting wider with his comeback. The subtle shade that Vann and Brockhampton have thrown each other's way doesn't help at all. "Dearly Departed" was dedicated to Vann on Brockhampton's new album, "GINGER". Vann, in return, mentions them in "EMMANUEL". His anger was reasonable, and he wasn't throwing endless shots at the boy band. Despite his young age, Vann can convey his feelings without sounding like the complete victim.
If you go on any form of social media, especially Twitter, many things are being said about Vann. There's a wide variety of comments you can find, from flat out invalidation of his album before it even came out, to full-blown support and good wishes. As this entire situation is very talk worthy, it's no wonder there's a broad spectrum of things being said. Before his release of "EMMANUEL", he reactivated Instagram and twitter but hasn't been active on either social media besides advertising. As of right now, only a few Brockhampton members follow him, including Merlyn and Joba. He is not followed by former best friend and leader of Brockhampton Kevin Abstract.
"I'm not like a total fan, but I have a friend who is, and she introduced me in December of 2018," junior Simone Chaddha said. These are the most common listeners you can find for Brockhampton. "Even though I don't know that much, just the idea is really bad"
Vann has blocked followers from being able to comment on Instagram, so he must know that his uprising is causing an uproar. Either that or he straight up doesn't care. No matter what your opinion on him is, you can't deny that his comeback is turning some heads, and it is just a taste of what the future holds.
Leave a Comment
About the Contributors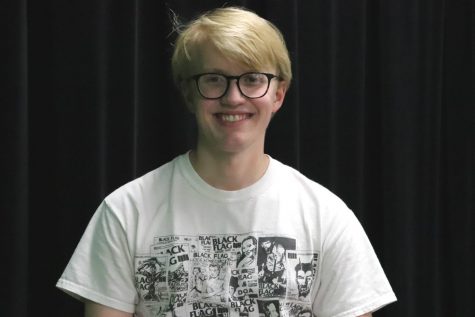 Harrison Linden, Graphics Designer
Harrison Linden is a senior in his first year of journalism as a graphics designer. He spends way too much time on activities like drawing, painting, photography,...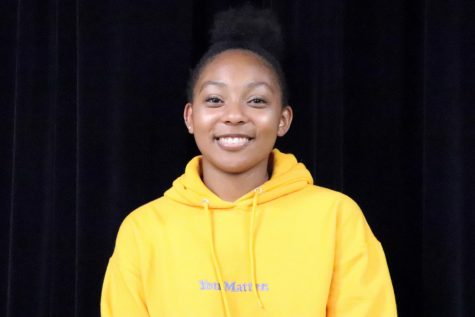 Noelle Pryor, Photography Editor
Noelle is a senior and this is her second year on staff. This year, she is the photography Editor. She is a very stressed person, so you may see her eating...