Girls' diving team proves to be a force to be reckoned with
The success of the Metea Valley girls' swim and dive team is well known among the students and staff and even the community. However, the focus mainly stands among the swimmers, leaving the divers to not be granted enough recognition. Metea's diving team consists of eight girls and is lead by Coach Meghan Flannagan.
"There aren't that many of us," Flannagan said when addressing the lack of awareness of the diving team. "It's not a common sport so a lot of these girls never dove before high school but wanted to try something new".
Unlike sports such as swimming, diving is not a sport that many students grow up competing in. Because of these circumstances, many are unaware of what the team does and how they compete on behalf of Metea. 
"The divers are able to compete at the meets at either the junior varsity or varsity level," Flannagan adds. The team competes at the same meets that the swimmers do. Depending on which team they are a part of, they execute either six or eleven dives during a meet, earning points for a final score. 
The efforts put in by the diving team should not go unnoticed. They practice after school every day and have had a meet once or twice a week. Since a majority of the girls on the team started off with no diving experience, getting the hang of this sport is not simple, but with their hard work and determination, they grow into strong, talented divers.
"During practice, we work on getting new dives and perfecting the ones that we have now," senior Rissa Bajusz said. "We can have fun while also getting better at something that can be really mentally challenging at times". The challenges of diving come much further than physical abilities. The process of performing these dives off of a thin, bouncing board into a deep pool of water can be intimidating. Getting used to this kind of pressure takes a lot, but it could not be done without the support and friendships built from this team.
"There's only eight of us so we're all close friends and know each other really well," Bajusz said. "We push each other too. If one person gets a new dive, another person wants to as well." 
Without the support that these divers rely on each other for, they would not be able to be as successful as they are today. Having teammates to push each competitor to become a better athlete is a necessity in the competitive nature of diving.
The girls' diving team is one that is overlooked by many at Metea. However, the determination and success that the team proves throughout the season are not to be missed. To see the divers in action, their next meet is today at 4:30 p.m. at the Neuqua Valley pool.
View Comments(1)
About the Contributors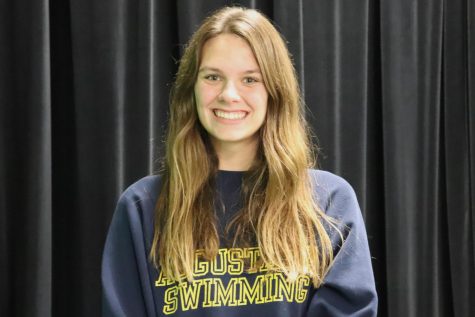 Elena Buscher, Sports Reporter
Elena Buscher is a senior and sports reporter. When she's not catching the play-by-play for the Metea Valley sports teams, you can find her performing...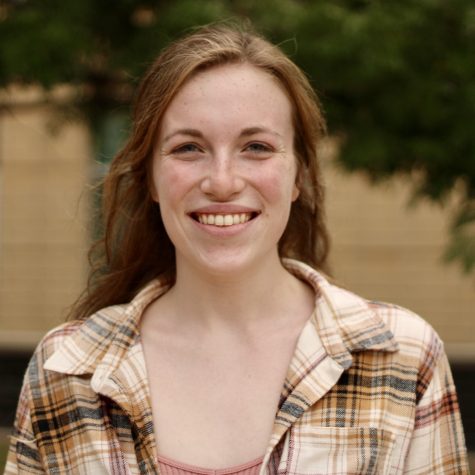 Olivia Gaziano
Olivia is a senior and the social media editor-in-chief for her third and final year on staff. You can find her working, paddle boarding, bike riding,...