AirPod users share their opinions of AirPod Pros
Apple has recently released its AirPod Pros. The new set of wireless earbuds comes with a variety of new features. At a price of around $250, the AirPod Pros are sweat and water-resistant, have a battery of up to four and a half hours, and they connect with Siri. Additionally, the AirPod Pros have a noise cancellation mode that blocks outside sounds. The new earbuds also look different from its predecessor. They contain silicone ear tips to better fit the ear as well as a larger charging case. Apple released the AirPod Pros on Oct. 30. 
The AirPod Pros have caused mixed reactions amongst AirPod users due to their altered design, new features, and cost. People have claimed the new AirPods are not much of an improvement over their own.
"It seems like they do a lot, but I would not buy them, and the new features would not benefit me. I am content with the old AirPods, and I feel that paying $250 for headphones that aren't that much of an improvement is a waste," junior Gabi Hernandez said.
Users of AirPods have also noted the lengths to which Apple has gone to improve its product are not significant. The most notable addition is the option of noise cancellation mode and transparency mode. Noise cancellation blocks outside noise. Transparency mode allows the user to be more engaged in activities outside of their music. 
"The new features seem unnecessary. If I am going to listen to music, then I am going to listen to music. I don't need noise cancellation. That is not going to help me," junior Nickolas Bounds said.
Some people have complained about the appearance of the new AirPods as well. The AirPod Pros have customizable tips to make use of the earbuds more comfortable. Apple has also updated the charging cases. The new case is shorter and much broader than the original one.
"I don't like them. The case looks weird, and they look odd because of the tips," sophomore Zara Bahrainwala said.
Additionally, AirPod users have shown concern over the price of the AirPod Pros. At a price of $250, the wireless earbuds cost $100 more than the original AirPods.
"They are a waste of money. Good things are water-resistance and battery, but besides that, I don't think it is worth it," junior Keith Villarreao said.
However, Apple's addition of many new features and an altered design have received some positive responses. Some people have expressed that the cost of wireless earbuds is reasonable.
"I think they are okay. I like the sweat and water resistance, battery, and noise cancellation. The cost makes sense since they are new and have these features, so I feel that it is worth it," junior Daniela Ramirez said.
View Comments (7)
About the Contributors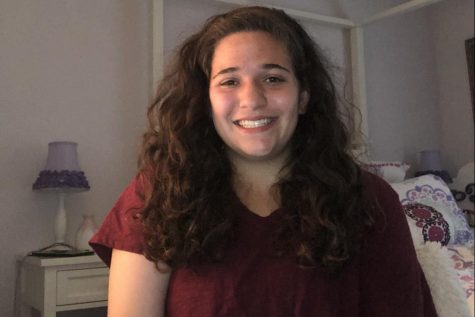 Paige Friedlander
Paige Friedlander is a senior, and this is her second year on staff. This is her first year as managing Editor. She is part of the cross country and track...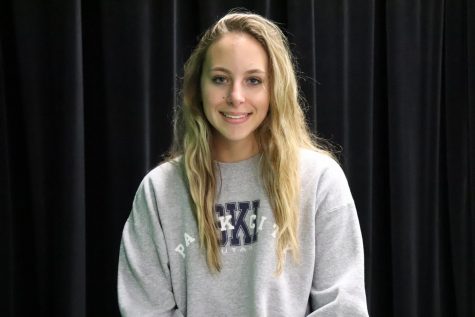 Jordan Dullnigg, Photographer
Jordan is a senior this year and this is her first year on staff as a photographer. If she isn't hanging out with her twin sister or taking photos, she's...