Student athletes open up their mind to new sports during off season
Winter sports are starting their seasons with the new additions of members and supporters. Metea's football team and athletic department encourage football players to become more involved offseason through winter sports, such as cheerleading. This has made the cheer team a more co-ed environment and allowed the athletes to incorporate themselves in more activities at the school.
Although the football and cheer season coincide, head coach John Parpet emphasizes how trying out other sports and utilizing what players can learn from it will benefit them by becoming more well-rounded and better leaders for what's to come.
"I think it's great to break that stigma of cheerleading where you're just on the sidelines but there's actually a lot of difficult training involved and the discipline is absolutely phenomenal," Parpet said.
Parpet explains how the football team has only heard the cheerleaders cheering at the games, but has rarely seen them in action. There has been positive feedback from the players after being encouraged to try a new sport. Senior D'Mareon Rule is among one of the four players that joined the cheer team for the competition season.
"I chose cheer because there are not too many sports where there's coed or support from the football team so we wanted to incorporate the football team in more areas in the school," Rule said. "I actually like it. I didn't know I would like it but when I tried out for cheer and it was actually really fun."
Metea continues to try to improve school spirit amongst the environment which can also be seen through how different teams support each other in the athletics at the school. With new Athletic Director Matt Fehrmann, athletics has tried to create a closer sense of community with teams and activities through attending and rooting other sport games, and even the school plays directed by the theater department.
"I think that the most important thing is that they're not football players, they are Metea Valley student-athletes. So when the football season ends, it ends. So I wanted to introduce them to different things and through that try to build a community," Parpet said.
The positive attitude is not just seen amongst the players and the coaches, but also through the positive climate players are contributing to in the cheer team. The varsity cheer team has a stronger face with a better representation of a co-ed team this year.
"I really think that having more involvement lets other athletes get out of the bubble of only thinking that their sport is the only one out there," senior cheerleader Cynthia Fuentes said. "I think this will create a better community with all the sports at Metea."
The encouragement of joining new activities and student-athletes implementing themselves in more areas around the school will bring in a community-based spirit that coaches hope to contribute in the future. 
View Comments(1)
About the Contributors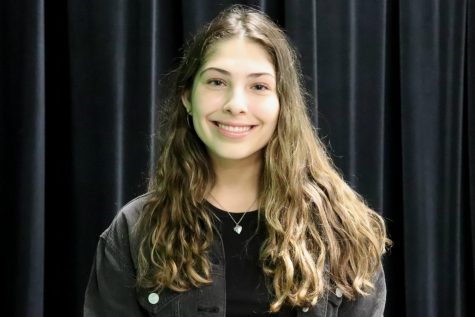 Isabella Villalobos, Headlines Reporter
Isabella Villalobos is a senior, and this is her first year as a headlines writer for newspaper. She is a member of the DECA business club, OLAS Hispanic...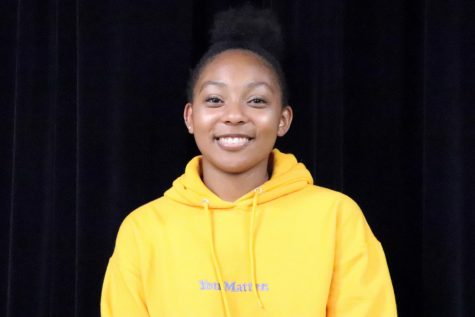 Noelle Pryor, Photography Editor
Noelle is a senior and this is her second year on staff. This year, she is the photography Editor. She is a very stressed person, so you may see her eating...